V5 Systems Showcases Market-Ready IoT Technology at Intel Partner Connect 2018
The event is intended to recognize Platinum and Regional Partners in the Intel Technology Provider Program, with this year's focus on innovative contributions to the Industrial IoT (IIoT)
V5 Systems has been invited to attend and present at Intel Partner Connect 2018, which is the largest annual Intel event. This year the event focuses on the innovative contributions of its Platinum and Regional Partners to the development of IIoT technology. V5 Systems was selected in recognition of its market-ready IIoT outdoor security and computing technology. This technology features a Dell Gateway with Intel-based chips for edge computing, and it's powered via proprietary solar panels and battery management system. When combined with video or acoustic sensors it becomes an intelligent video surveillance and gunshot detection solution. This platform can be deployed in under 30 minutes per unit without the need for trenching.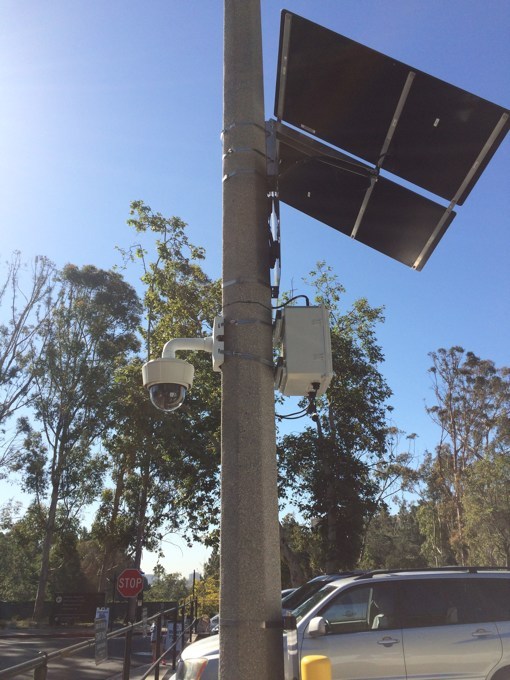 The Intel event, which is expected to be attended by approximately 2500 channel partners, has Dell EMC as one of its premier sponsors, a key technology partner with which V5 Systems has already implemented a number of turnkey IoT security solutions in the outdoors.
The upshot of the event is for attendees to gain insights from Intel innovators and industry visionaries on how the IoT, along with artificial intelligence, virtual reality, the Cloud and other leading-edge technology applications, is contributing to the digital transformation of businesses. The event enables participants to accelerate their partnerships and identify new opportunities for profitability.
V5 Systems has been invited to present its technology at the event because it has already established its leadership position in the Industrial IoT by implementing numerous real-world solutions.
At Intel Partner Connect, V5 Systems, Intel and Dell EMC are changing the security space through technology and innovation. By leveraging the power of Intel technology, V5 Systems is optimizing artificial intelligence to run at the Edge via the Dell Gateway. This synergy allows for onboard analytics that rapidly improve decision-making speed, without sending data to a central server and back again. For example, with V5 Systems Acoustic Gunshot Sensor (V5 GSL), the technology allows validated alerts to be sent directly to users in real-time, while lowering false positive rates dramatically. It enables cities and police departments to be proactive in assessing real world threats through IIoT innovation powered by Intel and Dell EMC.
Some highlights of current real-world applications of V5 Systems' technology, demonstrating that IIoT is operational today.