Taking a Look at the Most Recent iPhone Launch and Its Marketing Campaign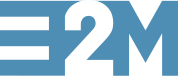 Unless you've been living under a rock, you've likely seen a great deal of info and ads come out for the newest iPhone. Just like clockwork, Apple rolls out a new and improved version of their beloved phones – and as you can see from this historical chart, Sales tend to increase significantly during the third quarter releases.
Source
There is always a great sense of hype surrounding these announcements and releases, which is something that Steve Jobs used to gain notoriety during the early days of the tech company. This started way back in 2001 when Jobs introduced the world to the iPod, and then in 2007 hinted that something even more remarkable was about to be released.
You may remember his famous speech and slideshow that debuted a remarkable device that was a music player, cellphone, and miniature computer all in one. This, of course, was the very first iPhone – which sold at a rate of over 20,000 a day within the first six months.
Source
There is no doubt that Apple's strategic Marketing scheme really grabs consumers' attention and gets them excited about new product releases. So, let's take a look at this most recent launch and determine how Apple's Marketing Technology is making waves in the world of Digital Advertising and the role that modern MarTech now plays in their strategies.
Read More: Ensuring Workplace Technology Is a Fit for the Long-Term
Apple's AdTech Is Less About Mass Marketing
When most companies are amping up their Marketing efforts, they tend to shift much of their spending towards online targeted advertisements. Most brands will utilize strategic content distribution by creating a mix of owned, paid, and earned content to increase their visibility online and drive in traffic. While this is certainly a smart move, it is interesting to note that instead of dropping tons of money on PPC ads, Apple relies mostly on product placement and creating a positive buzz within the media.
In more recent years, Apple has truly capitalized on consumer-driven advertising, including social proof and UGC (user-generated content). Remember their "Shot on iPhone" campaign? This featured exactly that – pictures from real people that were shot on the new iPhone. This simple approach was highly effective because it showed customers the real power of the camera.
Source
This kind of Marketing works extremely well because 85% of audiences view UGC as far more trustworthy and realistic than traditional Advertising content. It also appears to be much more authentic; so much so that many consumers may not even realize that they are viewing an ad right away, which is why this type of Marketing is commonly used on social media.
Apple also focuses on targeting rather than a wide-net approach. According to a report from Research Methodology, Apple is very strategic when it comes to segmenting their audiences to optimize their Marketing efforts.
Obviously, Apple is an international brand. However, their market share varies widely depending on the market. For example, Apple owns about 45% of the American smartphone market, but it only makes up about 4% in China.
Back before modern MarTech, Apple followed a one-size-fits-all ad positioning, trying to appeal to the needs of the traditional customer. However, once Tim Cook came aboard, he instituted more focused Marketing strategies to switch from a mono-segment to a multi-segment approach.
Source
­This allows them to really narrow down how they target specific customers with only the products or services that will actually be relevant to them.
Read More: Why Flexibility is The Key to Success in Market Research
A Deep Dive into This Year's Marketing Technology
With the latest iPhone 11 release, Apple decided to switch things up a bit. One of the most obvious changes they are making is trying to shift one very common perception about the Apple brand with this new release.
When you think of words to describe Apple, no doubt one that will come to mind is "expensive." Their products usually tip the scales at the higher price points of competing brands. And although this certainly does not stop many of their loyal customers from buying new products, their latest iPhone releases did get some backlash due to the increasingly higher costs.
So, this year, Apple decided to switch their focus to – rather surprisingly – more affordability and lower price points than the iPhone X and XR which came out the previous year.
Source
Apple also switched the focus of the unveiling event off of all of the iPhone's features to new subscription services the company will be offering. This is a clear change from their past announcements, which primarily focused on what new things the latest phone had to offer, such as better cameras, faster processors, or fun additions like Animojis.
Tim Cook focused most on Apple's long-awaited Video subscription service. This shift towards streaming services aimed at their current audience (i.e. iPhone users) is a smart response to recently declining and stagnating Sales – and one that is sure to pay off.
Although this new service has certainly received some criticism, there is no doubt that many loyal Apple lovers will soon be subscribing.
Marketing Through Apple's Monopoly
Apple likes to keep things in the family, so to speak. It often markets through its own platforms, creating an "ecosystem" where it automatically establishes dominance. This is also an approach that Amazon uses; for example, Alexa and Echo will automatically play music through Prime's streaming service or place orders directly from Amazon when prompted to do so.
Apple's frequent lack of compatibility with devices outside of their brand is one way that they seek to make the Apple lifestyle not just enticing – but also entrapping.
Source
You need to purchase various converters in order to attach a MacBook to devices like printers and projectors, for instance. Apple has created its own special charging port, unlike other Android devices that use a common Micro USB. Certain apps are only available on iOS. And most notably, the Apple Watch is only compatible with the iPhone.
While this approach may be controversial, there is no denying that it works. Apple has some of the most loyal and dedicated customers of any brand; many refuse to ever switch to an Android or PC device.
Apple also uses psychological Marketing triggers to keep their customers coming back for more. When you own an Apple product, you fit in. But the moment you have an outdated version, you need to buy the latest one to once again fit in with the crowd. This creates an endless buying cycle within the same group of customers that will keep repurchasing every time that a new design or version is released.
Conclusion
Clearly, Apple knows what it is doing when it comes to marketing. Their company is one of the greatest success stories in the modern age – and this certainly did not happen by accident.
With their most recent release of the iPhone 11, we can see how Apple is switching things up a bit in order to combat some recent stagnation. But, we have no doubt that their access to the latest MarTech, along with their reputation and unique targeted approach, will get them right back on track.
Read More: 5+ Types of AI Tools to Enhance Mobile Marketing Campaigns