Mozilla Invests $30 Million to Create Mozilla.ai– A Startup for the Ethical AI Community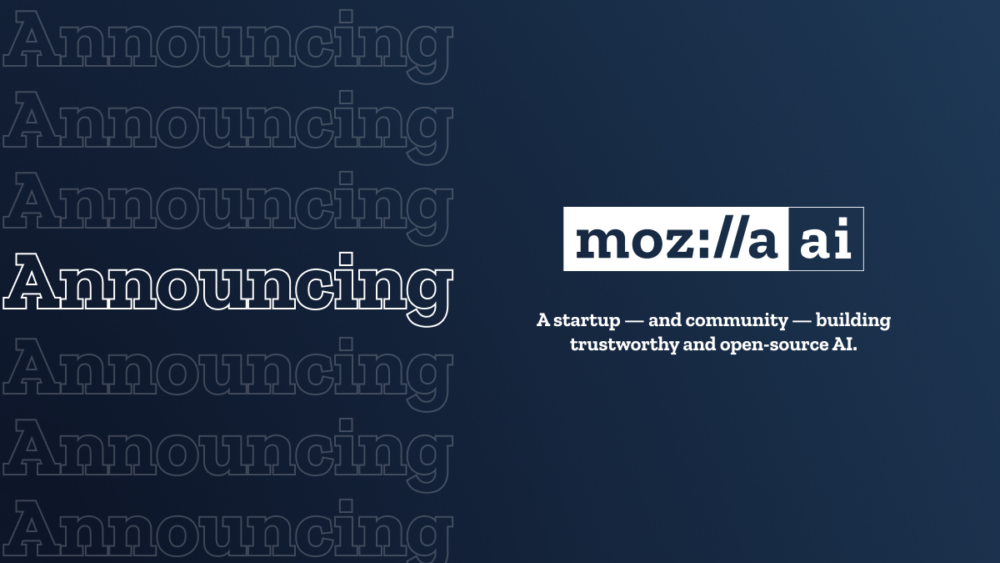 Mozilla's five year plan toward building a trustworthy AI community has finally taken shape in the form of a new startup. This startup is called "Mozilla.ai", a platform for like-minded AI researcher and machine learning engineers who want to build a trustworthy AI community with ethics at its core. Mozilla has brought this startup from stealth, announcing $30 million as first infusion. In 2020, Mozilla had announced its long-term roadmap toward building a Trustworthy AI landscape with an open source approach.
It was mentioned that Mozilla invested more than $20 million every year to drive conversations related to the topic of ethical AI and trustworthiness with the next-gen technologies that rely on troves of data and machine-trained algorithms.
Why focus on Building Trustworthy AI?
The buzz around AI topics has always been a noisy affair until Microsoft and Google announced their large language models for 2023. ChatGPT3/ ChatGPT4 and BARD have taken the AI world by surprise with their level of learning adaptation and prompt responses. But, the fear of trustworthiness and ethical training continue to dampen the spirit in deep-level AI communities. For that reason, The National Institute of Standards and NIST have taken concrete steps in trustworthy AI development. According to the National Institute of Standards, AI responsibility and trustworthiness are essential building blocks in this field. It includes (and not limited to) conversations and critical concerns related to private information usage, explainability and interpretability, safety, security, bias, weaponization, and much more. The US government has also shown its interest in promoting Trustworthy AI for the benefit of its citizens. According to the Executive Order 13960 of December 3, 2020, the demand for AI applications should be handled with public trust and confidence in mind.
Mozilla.ai is a step toward achieving new objectives in the sea of AI and data science that every organization intends to leverage and become an AI-first entity. In fact, the latest funding of $30 million comes more than a week after Mozilla had launched its Responsible AI challenge– an initiative for building a future-centric trustworthy AI community.
Mozilla.ai announced key leadership to run the operations in 2023. This include Managing Director Moez Draief. Harvard's Karim Lakhani, Credo's Navrina Singh and Mark Surman will serve as the initial Board of Mozilla.ai. The startup plans to launch more AI-related events and publish resources to benefit the growing community of AI developers, researchers, users and students.
[To share your insights with us, please write to sghosh@martechseries.com]