AiThority Interview Series with Dr. Michael Green, Chief AI Officer at Blackwood Seven
Nearly all narrow enough tasks are better solved by an AI today than by us humans.
Know My Company
Tell us about your journey into the intelligent tech industry of AI and Machine Learning. What galvanized you to join Blackwood Seven?
I had been working for quite some time in the media space with advanced econometric modeling and saw first hand how difficult it is to get from insights to action. Blackwood Seven is an idea that allowed us to disrupt an existing ecosystem by using Machine Learning as an integrated part of media allocation and budgeting.
What does it take to start and succeed in a Deep Learning Tech startup ecosystem?
As with anything, you need to make sure that you're actually addressing a need and not only developing tech for the sake of tech. There are a lot of cool software and applications developed where the purpose is not really clear and most people are not ready to pay for it.
Read Also: Interview With Sven Lubek, Managing Director at WeQ
How do you prepare for an AI-driven world as a business leader?
I spend a lot of time evangelizing AI and it's huge potential but also the current weaknesses that we all need to be wary of. There are jobs disappearing from the job market within the near future due to the advancement of AI. However, many new jobs will appear, and I for one try to map those jobs out and surround myself with people who share my passion for AI.
How is the role of Chief AI Officer different from that of a Data Officer/ Data Scientist?
To be honest, I'm not sure the titles are as important as the work you do. That being said, there are of course differences. You can be an awesome Data Officer or even a Data Scientist without knowing much about AI. I see the three roles as complementary and necessary. Using the AI Officer title in your organization also indicates that you have taken the opportunity seriously and are working actively with it in your strategy.
How is AI/ML unlocking the capabilities in Human Intelligence?
Well, AI can do many things, but one of them is for sure to augment our current senses. Nearly all narrow enough tasks are better solved by an AI today than by us humans. When it comes to more holistic planning and longer-term development and analysis the human mind is still vastly superior.
What are the foundational tenets of your AI/ML missions? How could business and society benefit from your initiatives?
For me personally, I'm driven by the mission to bring AI to everyone. I believe that AI will be the greatest thing to ever happen in the history of mankind and that it will allow us to scale our knowledge and technologies beyond the realm of what we currently believe is possible. Its application will also not be limited to verticals or types of businesses. I see myself as an enabler, creating the technology that allows society and businesses to include AI in their everyday decision making processes.
Which AI technologies are most likely to impact the Marketing and Sales businesses?
We will see a surge coming surrounding the Bayesian way of modeling. Especially, since it allows an AI to inform its users about the uncertainty regarding each new prediction.
Specific topics that will be addressed within a short period of time is automated, individual and optimal pricing along with a higher rate of specificity with respect to the consumer. AI is also moving in on the creative space today.
How do you see IoT, Robotics and Cloud Computing – all coming together with AI/ML to enhance ROI in traditional businesses and the global economy?
It's hard for me to imagine any product, platform or service not containing AI within the next 5 years. I fundamentally believe that AI will be as core to these concepts as the ability to connect to the internet. Further, the world is decentralizing and it's not unthinkable that it will be an AI designing the final communication protocol that is to be used.
Read Also: How Can We Accelerate The Pace Of AI Innovation?
What are your top predictions and must-watch AI/ML-related technologies for 2018-2022? How much of these technologies would be influenced by socioeconomic trends?
Basically, anything addressing the current shortcomings of AI today will be interesting to follow. Especially interesting technologies in this space will be General Adversarial Networks, Bayesian methodologies, and semi-supervised learning. I think we've reached a pivoting point in AI research and development, which means that I for one do not believe that socio-economic trends will affect it much. It's not like the space program, which requires enormous funds since anyone with 10,000 USD in their account can do some serious AI research in their basement!
Tell us about your AI and Deep Learning research programs?
At Blackwood AI Research, we are developing an AI engine manifesting itself as an in-silico data scientist capable of automatically building complex Bayesian Hierarchical Probabilistic Graphs, which is used for Marketing Mix Modeling applications.
What's the "Good, the Bad, and the Ugly' about AI and how do you prepare for these situations at Blackwood Seven A/S?
The good is that what we've built actually works and provides a tonne of value to our customers.
The bad part is that we require structured data to do it. This data can sometimes be tricky to consolidate internally in an organization. The state of data in general in the world is not AI ready.
The ugly thing about AI today is that most solutions out there are based on a flawed concept and an extrapolation of data to new situations. At Blackwood, we deal with this by quantifying the uncertainty in all scenarios. This allows our AI to always produce the most optimal risk-adjusted recommendation.
Do you think "Weaponization of AI/ Intelligence" is the biggest threat to mankind now?
Sadly, I do believe that the military will be one of the first entities to put AI to the test. Replacing infantry is something that is not as far away as we might think. With the advancements of motor control and sensory inputs combined with tracking abilities, there's not much in the way of running "pilots".
The Crystal Gaze
What AI and Machine Learning start-ups and labs are you keenly following?
DeepMind, Vicarious, OpenAI to name a few.
What technologies within AI and computing are you interested in?
I'm primarily interested in learning representation and the definition of intelligence. As such anything Bayesian combined with domain knowledge and reinforcement learning is of great interest to me. Computationally I'm interested in MCMC sampling or other improved ways of exploring the vast parameter landscapes of our models.
Recommended: How Machine Learning Is Changing The Narrative Around Ad Viewability
As an AI leader, what industries you think would be fastest to adopting AI/ML with smooth efficiency? What are the new emerging markets for AI technology markets?
I think retailers and automotive will be heavy users in many markets. With respect to investing in and pursuing the development of AI, I very much see all of Europe as an emerging market. Especially, compared to China and the USA!
What's your smartest work-related shortcut or productivity hack?
Stop PowerPoint-ing, use a software that does the formatting and layout for you. Focus on the content!
Tag the one person in the industry whose answers to these questions you would love to read:
Thank you, Dr. Michael! That was fun and hope to see you back on AiThority soon.
Dr. Michael is a driven artificial intelligence professional and solutions architect with vast experience in statistical modeling, machine learning and data analysis in the marketing and business intelligence domain. Specifically interested in predictive modeling and analytics applied to domain-specific problems.
Primary goal is to continue introducing state of the art statistical modeling in business intelligence workflows.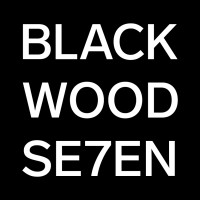 Blackwood Seven was founded in Copenhagen in 2013 by a group of former CEOs from marketing and IT, who wanted to revolutionize marketing by fully embracing technology. Since then, we have been growing fast with offices in New York, Los Angeles, Munich and Barcelona.