Sentera Leads Precision Ag Industry with Gimbaled Quad Sensor
Interchangeable gimbaled sensor optimizes and maximizes crop health data capture
Sentera's Quad sensor is now available in an integrated gimbal-stabilized package for DJI Inspire and Matrice drones. Featuring four fully-customizable and individually-filtered focal plane arrays, the Quad sets the standard for data accuracy and ease-of-use. Lock and Go™ technology provides simple, snap-in installation to the drone and actively stabilizes the optics to true nadir, optimizing productivity while capturing high-precision, low-distortion vegetative health data. Image products are compatible with most standard stitching and GIS tools.
Read More: AI Breakthrough Announces Inaugural Award Winners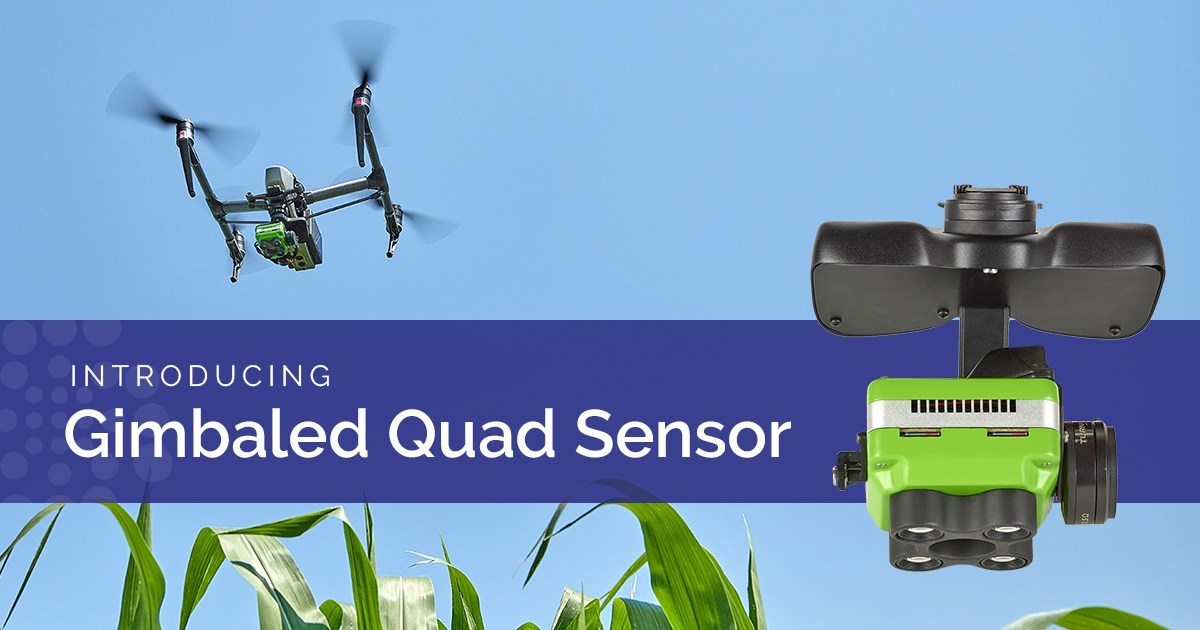 In standard configuration, the Quad sensor offers access to standard Normalized Difference Vegetation Index (NDVI), Green NDVI, Normalized Difference Red Edge (NDRE), and high-resolution color data capture — all in a single flight. Simultaneous collection of NDVI and NDRE data provides users with informative, accurate insights about crop health while streamlining operations.
Read More: Insurtech: the new AI disruption is hitting insurance
Industry Standard: Set by Sentera
"A gimbaled sensor ensures consistent camera positioning and consistent incident angle to the ground regardless of flight direction, wind, or vehicle dynamics," said Ethan Oscarson, mechanical engineer at Sentera. "By maintaining a consistent angle of incidence, operators can be confident that their spectral data is accurate and isolated from random spectral bias induced by phenomenon like BDRF (bidirectional reflectance distribution function). This is particularly important with the precise, narrow-band spectral data provided by this sensor."
Read More: Interview with Akemi Tsunagawa, Founder and CEO, Bespoke Inc