Top 10 Martech Platforms Every Marketing Team Love Having in their Stack
In this article, we are covering the top 10 Martech companies providing software for CRM, Content Management, Video Marketing, Account-based targeting, and much more. The list is based on Martech company's existing position in various Martech categories including Marketing Clouds, Customer Data Management Platforms, Journey Optimization, Analytics, and Customer Experience Management. Let's learn the unique features and capabilities offered by the top 10 martech companies in the world.
Marketing technology, also known as Martech, is a very powerful ecosystem for high-growth marketing teams.
Salesforce Marketing Cloud
Category: CRM, Marketing Cloud, Automation, Customer data management
Salesforce, founded in 1999, remains the biggest martech player in the world. It is globally recognized as the world's most respected and preferred CRM platform. In recent years, Salesforce has expanded its product offerings beyond Marketing Clouds and analytics. Today, it provides a range of services, including Data Cloud, Commerce Cloud, Sales Cloud, Manufacturing Cloud, App Cloud, and much more. In fact, it became one of the pioneers in martech to usher the concept of Customer Experience management for digitally equipped marketing, sales, and customer support team.
Its AI platform – Salesforce Einstein is an eye-catching addition to its Cloud and App builder ecosystems.
Trivia: Time

Did you know, Salesforce also has a "Blockchain DevOps" team? Salesforce Blockchain provides the infrastructure of a distributed ledger, and adds on the power of Salesforce metadata. Cool to have Martech data and Blockchain working in sync.

What do you think!
Salesforce has acquired some of the biggest tech companies in the world to further amplify its position as a one-stop destination for B2B enterprise technology stacks for Marketing, Sales, Finance, HR, and IT Ops.
Tableau, Evergage, Mulesoft, Rypple, Datorama, and Vlocity are some of the top-of-the-line acquisitions that have enabled Salesforce to get closer to the likes of IBM, Microsoft, and Oracle.
Slack is the latest acquisition, and it denotes where Salesforce could be heading in terms of providing a perfect martech-DevOps ecosystem to all its partners, customers, and employees.
To become a top martech professional, you should check out Salesforce's top martech posts here.
Next month, Salesforce is hosting its annual martech fest, Dreamforce. Stay tuned for our coverage from Dreamforce.
Hubspot
Category: Marketing Cloud, Automation
HubSpot is a leading customer relationship management (CRM) platform. It provides software and support to help companies grow better with highly targeted and refined Inbound Marketing insights. HubSpot CRM caters to marketing, sales, service, operations, and website management teams.
Apart from HubSpot's mastery of Inbound Marketing channels, the company has consistently featured among the world's best places to work for.
Do You Know about HubSpot Academy?

HubSpot Academy is the worldwide leader in free online training for inbound marketing, sales, and customer service professionals.

100% FREE. 100% ONLINE. 

And, this happened much before pandemic forced us into a lockdown. Years ago! 
Adobe Marketo Engage
Category: Lead gen management, ABM, and Marketing Attribution
Adobe is listed in our list of top 10 martech companies courtesy of its recent expansion into cloud offerings for data management, marketing, analytics, content, advertising, and creative designing in recent years. For us, Adobe remains a pioneer in the technology innovation domain specifically working to "bridge the perennial Martech and Adtech gaps'.
Top Martech News: Shutterstock Announces Integration With OpenText, A Worldwide Leader In Digital Asset Management
Going by history since its inception in 1982, Adobe has seen it and done it all to continue on its mission to revolutionize the digital publishing and advertising industry. Adobe's stack includes Adobe Marketing Cloud, Adobe Experience Cloud, and much more.
In the past 5 years, Adobe has accelerated its Martech innovations via mergers and acquisitions. It's worth mentioning Magento Commerce (CMS), Marketo (Engage ABM / Automation) and Workfront (marketing collaboration tool) among its latest additions.
Sitecore
Category: Content Management, Personalization, Experience management
A disconnected martech stack can inflict a killer blow to your business, especially if your existing marketing teams are slack at data management, analytics, and experience management. In fact, 61% of the businesses suffer from losses incurred due to a 'disconnected" martech stack. And, this impacts your ability to deliver Connected Experiences across all channels. Yes, it's that painful to work with martech stack. We should thank Sitecore for revealing this important issue with martech stacks.
What's the solution to overcome this disconnect in the martech stack?
Get everyone involved. Yes, that's right.
Sitecore's survey recommended the right approach and strategy is to build the best future-ready martech stack. Get your CMO, CIO, and CDO on the same boat and take steps to optimize their martech stack and deliver a consistent and memorable CX experience. If this seems too hard for you, get a martech delivering model, such as the one offered by Sitecore.
Sitecore solves these problems in a martech stack with its exquisite range of digital experience solutions. These solutions meet customers' demands, from content to experience to commerce within an agile and flexible environment. Very much an IT-friendly setup!
Sitecore also offers tons of resources on how to build future-ready IT-Martech connections that could benefit the entire value chain within an organization, especially the C-level executives.
My favorite segment on Sitecore is the Virtual Marketer Exchange hosted by leading Sitecore's strategists.
What is Virtual Marketer Exchange?
Virtual Marketer Exchange is a free 2-hour virtual event that will help you to identify and break down the digital experience fundamentals.
Check out Sitecore's martech solutions. They have provided a graphical representation of their martech solutions for various categories. It's called Martech Helix.
World's leading brands such as American Express, ASOS, Kimberly-Clark, L'Oréal, and Volvo Cars use Sitecore's Digital Experience Platform (DXP) to build and deliver highly engaging and lasting personalization.
HCL Unica
Category: Customer journey intelligence, Experience management
HCL Unica, the leading provider of Precision Marketing tools, makes it to our list of 10 martech companies by virtue of its recent foray into Digital Process Operations for the next generational digital transformation solutions.
Unica provides a Cloud-native, fully integrated enterprise marketing automation platform capable of delivering precision marketing at scale. From designing goal-based marketing campaigns to going full-steam with your SMS/ Text messaging projects, Unica does it all with near-perfect precision.
HCL Unica comprises of
UNICA JOURNEY
UNICA DELIVER
UNICA LINK
UNICA DISCOVER
UNICA CAMPAIGN
UNICA OPTIMIZE
UNICA INTERACT
UNICA PLAN
HCL Unica currently serves brands that belong to:
Banking & Finance
Healthcare & Insurance
Travel & Hospitality
Telecom
Retail
CPG and E-commerce
Media & Entertainment
Earlier this year, HCL expanded the Google Cloud relationship to HCL's Unica and DX solutions. This allows users to onboard Unica's Cloud Native platform capabilities over Google Cloud. Furthermore, Unica customers can amplify their martech goals alongside Google Cloud's market-leading tools for automation, customer experience management, and analytics.
Influ2
Category: Person-based marketing, Marketing analytics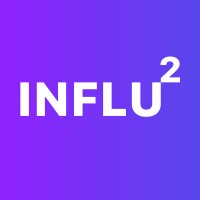 Influ2, probably the most unique company in our martech list, addresses the most pressing issues faced by ad sales teams in the digital economy. Influ2 provides something that no other martech company offers, or for that matter, could dare to dive into – Person-based Marketing. Influ2's person-based marketing platform helps to synchronize advertising efforts with sales processes, which translates into higher revenue generation, customer retention, and brand resonance across channels. NVIDIA is currently using Influ2.
In a recent interview with us, Influ2 Co-founder and CEO Dmitri Lisitski said, "Our person-based marketing approach allows marketers to create multi-touch, individualized programs that speak to the actual target across all channels besides just 'spray and pray' advertising."
What is the most contemporary definition of Person-based Marketing? How is it different from ABM and Intent-based Marketing?
Dmitri answered, "Person-based marketing is an evolution of ABM concept to make it even more precise, and aligned with sales. With a person-based marketing platform, markers can target actual, verified people and create campaigns that connect directly to them at a time when they would be open to hearing the message – and not just target a broad-based account or cookie. This approach drives more relevant and meaningful digital engagement. And as a result, PBM improves conversion rates by actually connecting with decision-makers."
Hootsuite
Category: Social media management
Hootsuite turns your social media aspirations into real-time ROI-generating engines. Powered by automation and social analytics, you can turn your high-performing content viral within minutes. Only tool for social media with extensive capability to support individual marketers as well as teams of hundreds, Hootsuite offers it all with ease.
Social media is a high-octane ecosystem that provides wide range of marketing and advertising opportunities to brands, celebrities and organizations. We can assume that every smartphone user has brushed past social media applications such as Facebook, Twitter, Snapchat, Instagram, Pinterest and now, Tik Tok, the biggest social media hype to have ever influenced our social media behavior.
In recent years, we have seen the phenomenal rise of the 'influencer' groups too, that find their origin in social media management.
Social media management is a delicate space, and most new-age digital marketers prefer to start with automation tools that can provide high ROI on their social media outreach campaigns. In a majority of social media management tools, ther's a severe disconnect between social analytics and brand management.
That's why Martech customers prefer to invest in Hootsuite, a social media management platform used by millions of users.
Trivia: Time

Hootsuite Academy is a leading online learning platform that provides relevant education and certification on digital marketing subjects.
Twilio Segment
Category: CDP, Customer journey management
Twilio and Segment were two separate companies, and then, pouncing on the opportunity to benefit customers, they merged following Segment's acquisition by Twilio. Result: A powerful CDP with access to the world's best-in-class cloud communications platform.  
Segment, the world's most powerful Customer Data Platform (CDP) enables marketing and data management teams to collect, unify and route online customer data into any system, such as a CRM or BA/ BI tool. It helps the marketing teams in creating seamless, compelling experiences in real-time that bring a higher volume of in-app purchases, landing page conversions, and so much more.
Recently, Twilio announced the launch of new martech product – "Journeys". 'Journeys' is built on the Segment CDP. Marketers can now easily build sophisticated customer journeys and orchestrate personalization at scale, through every channel, and across their entire customer experience stack. Segment's first-party data has proved to be an important component in Twilio's ambition of becoming the world's best Customer Engagement Platform.
At the time of Journeys launch, Peter Reinhardt, CEO of Twilio Segment said, "Built on Twilio Segment's Customer Data Platform, Journeys takes a new approach that gives businesses the ability to quickly and easily build highly personalized customer journeys based on the most trustworthy and up-to-date customer data possible."
B2B customers include Atlassian, IBM, Drift, New Relic, Zendesk, SendGrid, Intuit, Docker, VMware, Invision, Reddit, and others.
Twilio also provides 'Twilio Live', an interactive live streaming experience platform that allows marketers to build immersive audio and video live streaming experiences for multiple online communications channels, including Social media, Vlogs, and Emails.
Uberflip
Category: Content Experience management
Love content but fail to optimize its delivery and presentation when it's finally ready?
Well, you need a martech capability that can personalize content.
Thankfully, we have a martech platform that does it for B2B marketers. Meet Uberflip, the world's first cloud-based Content Experience platform. It derives its origin from conventional Content Management Systems (CMS) but is light years ahead when it comes to influencing B2B buyer journey with personalized content.
Custom-built to drive any ABM campaign and deliver results you can verify within hours of launching the campaigns, Uberflip is something any CMO would be proud of having in the martech stack. Uberflip content personalization tools work for Emails, Paid Ads, Social media, Sales communications, Events, and SEO.
Randy Frisch, CMO at Uberflip says, "Personalization is everything and that's where we had to create personalized destinations aka content experiences. Not just where we know your name, but ultimately where we actually can show you personalized content that's going to match your intention."
Brightcove
Category: Video marketing
We covered CRMs, Marketing Automation, Content Personalization, Social media, CMS and ABM. How about something from the daredevil CMOs who have just the right amount of attitude, optimism, and resources to dive into the world of videos. Yes, video marketing, if and when done right, can drive exceptionally high revenues. Brightcove is a very popular video martech platform for leading brands. It has featured in Gartner's magic quadrant for enterprise video content management.
Trivia:Time

Revry Created the First Streaming Network for the Global LGBTQ Community using Brightcove!
Brightcove's Video cloud fully supports physical as well as virtual events. With a majority of physical events moving to the virtual space in the last 18 months or so, we are witnessing rampant adoption of Brightcove's platform among broadcasters, publishers, and agencies. Martech buddies listed in the article, Adobe and HubSpot use Brightcove for video marketing.
Some of the leading events that are hosted on Brightcove include:
Oscars
Australian Open
CES
FacingDisability.com released a new 10-part video series called, "Voices of Experience – Living With Spinal Cord Injury," in partnership with Brightcove. Highly commendable… So, martech is not just for marketing and sales.
It can also be leveraged to transform lives, bring in happiness and hope in times of repair and struggle. Something, each of the martech companies we have listed here intends to do or is already doing for the last so many months and years.
[To share your insights with us, please write to sghosh@martechseries.com]