TIBCO Celebrates Mercedes-AMG Petronas Motorsport Driver Lewis Hamilton's Fifth FIA Formula One™ World Drivers' Championship
Championship Win Supported by Official Team Partner TIBCO's Advanced Analytics Solutions
TIBCO Software Inc., a global leader in integration, API management, and analytics, congratulates Mercedes-AMG Petronas Motorsport's driver Lewis Hamilton on winning the 2018 FIA Formula One™ World Drivers' Championship* at Sunday's Mexico Grand Prix. The win sees Lewis Hamilton secure his fifth Formula One title, becoming only the third driver in Formula One history to win five World Championships.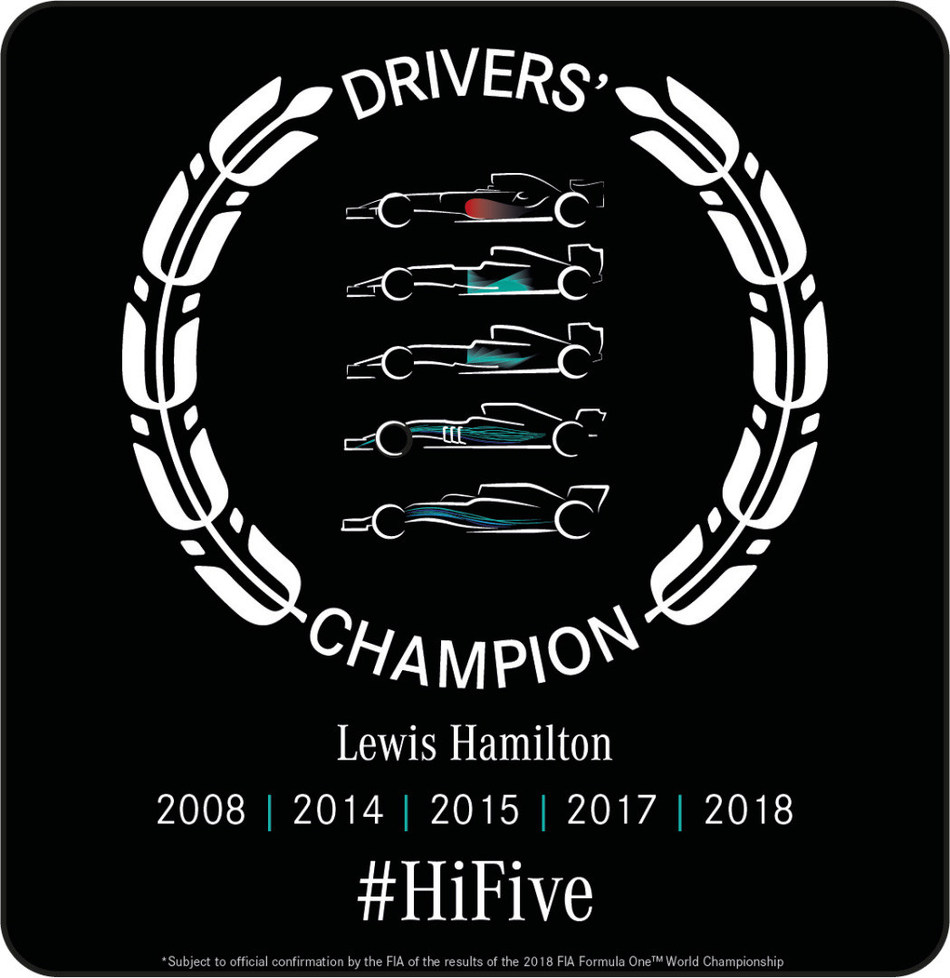 "The continued success enjoyed by Mercedes-AMG Petronas Motorsport is a result of its leadership, teamwork, and innovation, three values that we embody at TIBCO as well," said Thomas Been, chief marketing officer, TIBCO. "A crucial part of this is the team's ability to extract the maximum advantage from the vast amounts of data that it collects. It is this data that empowers the team to deliver optimized car performance packages and establish the race strategy unique to each circuit. We are honored to support Lewis Hamilton in his win, and to be an Official Team Partner of such an innovative organization that continually reaches new performance peaks."
Read More: Interview with Ben Goertzel, CEO at SingularityNET
Working with TIBCO, Mercedes-AMG Petronas Motorsport has built a robust platform with TIBCO Spotfire and TIBCO StreamBase software, which offers an insight-driven lead over the competition at all stages of the car's lifecycle, be it design, set-up, or during a race. From this, the team can glean insights from TIBCO's enhanced visualizations and can collaborate with TIBCO data scientists on advanced analytics, helping the team to make the informed decisions required to beat the competition.
Read More: Palo Alto Networks Appoints Amit K. Singh as President
"The enormous value that data holds is a crucial tool for making impactful decisions in motorsport," said Matt Harris, head of IT, Mercedes-AMG Petronas Motorsport. "Through our partnership with TIBCO, we have much greater insight into ever-increasing amounts of data from multiple sources and datasets which, in turn, helps us to improve race car design and performance."
The TIBCO and Mercedes-AMG Petronas Motorsport partnership commenced in 2017 and continues to evolve, as the two organizations work together to deliver data-driven performance that can make the difference between victory and defeat in the highly competitive world of Formula OneTM.
Read More: Interview with Angel Gambino, CEO and Founder of Sensai