Smart Home Device Manufacturers You Should Know in 2021
Internet is a major innovation center for gadget manufacturing companies, especially the ones making smart home devices. In 2020, a majority of us spent our lives locked-down inside our homes. We used the internet and hoped that the work we do could be automated to a robot or the latest automation devices. In the US, one-third of smart device owners in US broadband households have increased usage of their devices during the COVID-19 pandemic, including 46% of smart door lock owners. In 2021, we can hope to find ourselves surrounded by devices that look much more than just alarm clocks, speakers, TVs, or plain Jane electronic gizmos. We are talking about some serious smart home devices' manufacturers and the tools and solutions they provide interlaced with the power of the IoT and robotic simulation.
Top 10 Regulatory Issues Facing Businesses In The COVID-19 Era
Popular segments of smart home devices include- Connected living, connected health and fitness, automated home security, utility management, video analysis, voice assistants, pet surveillance, and so on.
Here is a list of categories in the Smart Home Devices segment that you should be aware of, in 2021.
Mobile-based Smart home integration
IoT-enabled building management system (BMS)
Smart home and entertainment
Smart home healthcare
Smart home connectivity and management
Smart homes and smart cities
Smart homes with zero-emission
Next-generation services, including energy management
Smart home network security
Smart Car
Top 10 Emerging Smart Home Devices Companies of 2021
Actop
Actop is a China-based Smart device manufacturing company. Shenzhen Zhuohao Intelligent Electronic Development Co.,Ltd (ACTOP) is high technology focus on intelligent control system research and development, production, and sales.
From hotel door room smart lock technology to automated light management systems, ACTOP provides it all. ACTOP will be exhibiting at the upcoming CES 2021.
Alango
Alango is an IOT company that makes voice enhancement technologies for automotive and static devices. It has made the most advanced front-end speech processing technology for the market.
Alango's technologies improve the quality of voice communication and audio experience in a variety of real life scenarios reducing different types of noise, enhancing speech, canceling acoustic echo and dynamically equalizing signal volume and spectrum according to dynamic acoustic conditions.
AlarmSecur
AlarmSecur manufactures the most advanced Event Based AI IoT application with Visual Verification. Consumers use AlarmSecur for Smart Home & Business Security that can be integrated with the existing CCTV networks and upgraded to real-time notifications.
Ecobee
Ecobee manufacturers home temperature controller thermostat device, called Ecobee3 Lite.
An HVAC thermostat, ecobee3 lite regulates the temperature more efficiently over time by factoring in weather patterns and HVAC system performance.
Advanced features include Smart Recovery (for quick temperature control), AC Overcool / Dehumidify and Fan dissipation.  If you are looking for an environment-friendly automated home device for HVAC systems, go for ecobee3 because, so far, ecobee smart thermostats have delivered 13.5 TWh of energy savings.
Nice Group
Nice provides many IoT-based home and out-of-home solutions perfected with the art of touchless connectivity. The motion control-based home technology enables the consumer to manage automation systems for blinds and shutters with a simple gesture such as a wave or a hand slide. It's perfect for use in medical or sterile environments, restaurant and hotel kitchens, or other commercial establishments as well.
myStorm
myStorm manufacturers the myStrom WiFi Switch.
The myStrom WiFi Switch is an Energy Management System. This EMS helps control energy consumption in your home. These switch-on and -off any device connected to a Switch. For example, your coffee machine, or your TV.
In order to manage your energy consumption, you need a myStrom WiFi Switch and a free personal myStrom Account that you can set up in the myStrom App.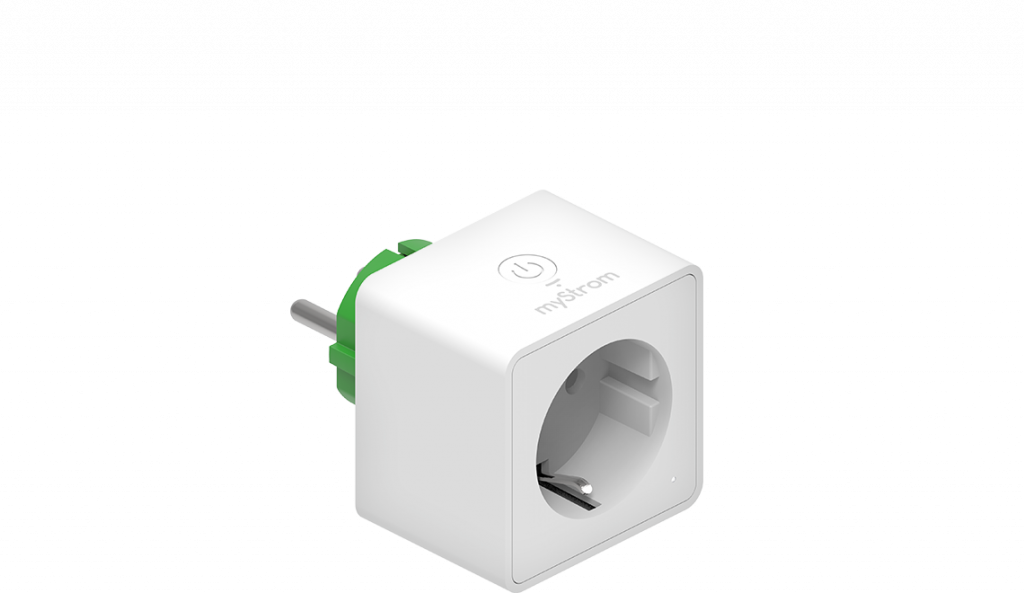 myStorm also manufactures smart home devices like Wifi Button, WiFi Bulb, and motion sensor. These can be controlled using the myStorm mobile app.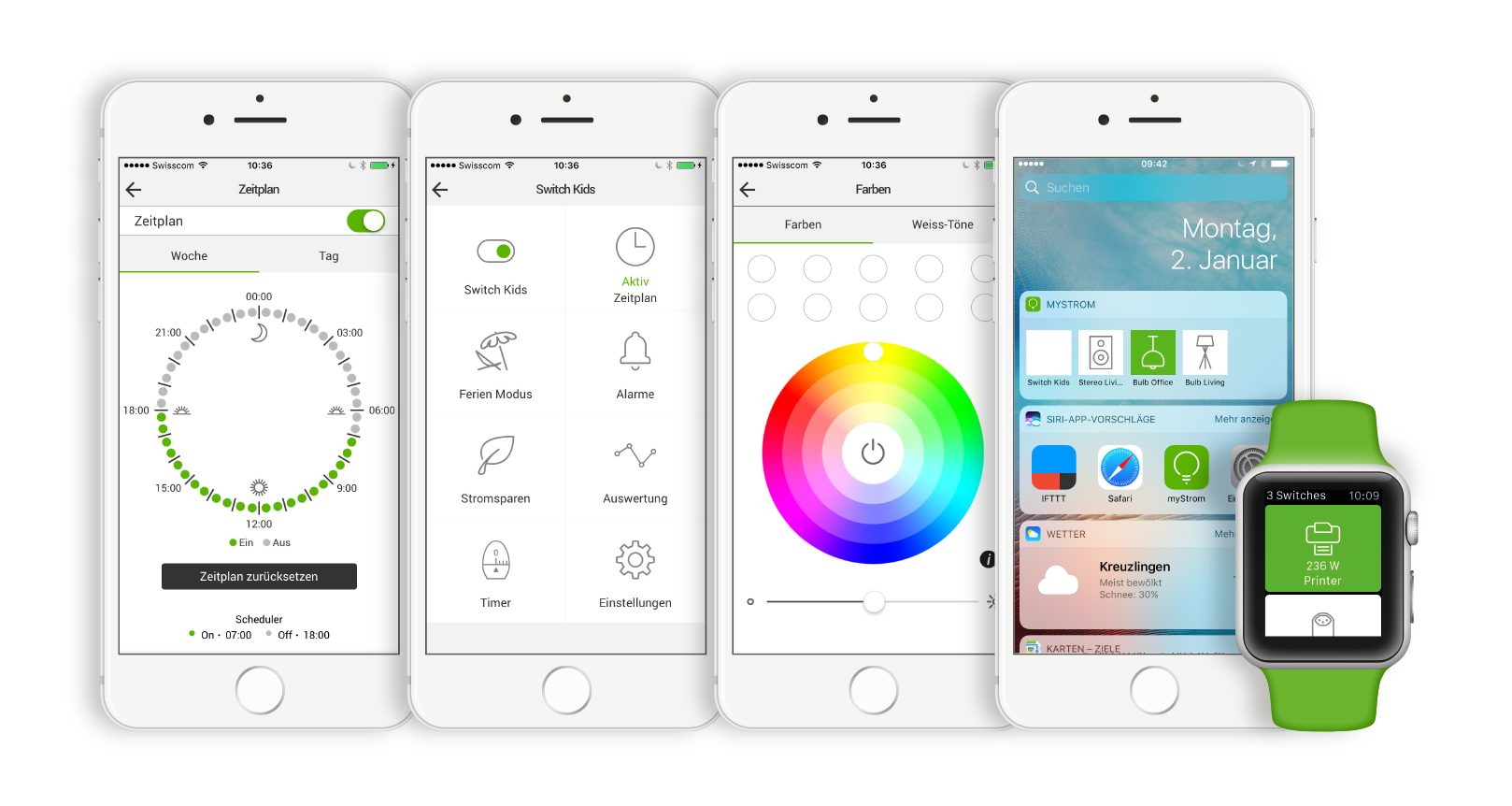 Notion
If you own a property, there is always a risk of trespassing and hazard from fire, smoke, hail and flood. Notion is a smart home device company that manages your property by de-risking it off common dangers. Notion starter kit starts at $149 USD.
It can be installed at mailboxes, doors, access points, parking area, garage, wine cellar or the HVAC  outlets where there is a chance of smoke, or water leakage.
Sleepace
Smart homes should be able to deliver peaceful sleep. There's a startup that offers Sleep monitoring devices integrated with your existing IoT devices. From smart sleep technology to baby sleep monitoring features, Sleepace does it all.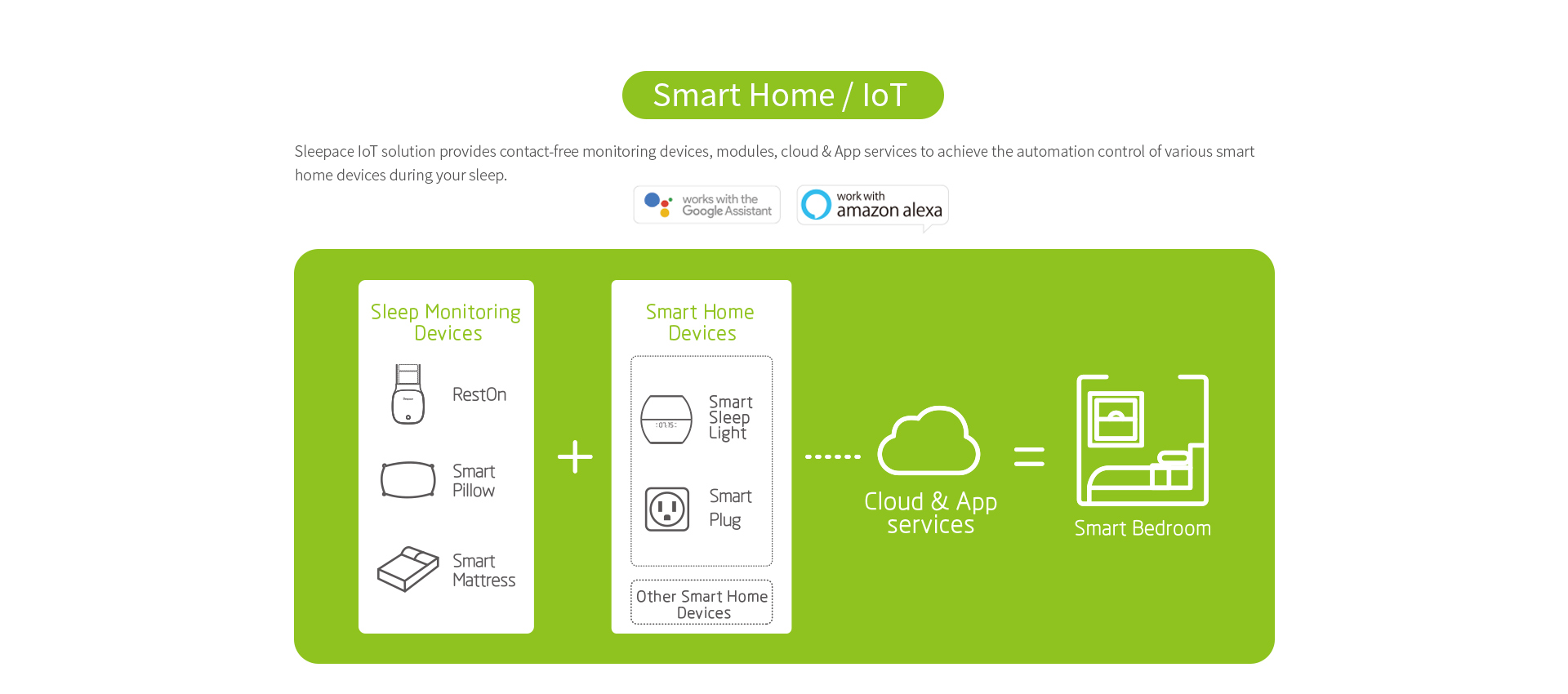 Sleepace also owns an app by the same name accurately measures your heart rate, breath rate, turning over, left bed, body movement and ratio of light, mid and deep sleep. The APP automatically generates daily, weekly, and monthly sleep reports which can be effortlessly retrieved at any time. Consumers can also share their sleep analysis with their family and friends of Sleepace products.
NUKI Smart Locks
Smart locks work differently for different actions. For example, NUKI, a state of art automation-driven lock management technology unlocks the door as soon as you enter your home, and locks up once you leave it. The Smart Lock technology is end-to-end encrypted which means your device and home are 100% secured.
DJI
DJI is a renowned high-res drone and drone camera manufacturer.
What use would drones have in a smart home device ecosystem? Well, DJI can be linked to any IoT and smartphone device to chart out drone's route and click high-res videos and photographs. These can be used to track people's movement around the estate and also check the quality of construction at elevated locations.
DJI Mavic Air 2 features 48MP photos, 4K/60fps at 120Mbps, 8K Hyperlapse, and much more. The DJI camera drone also added a classy feature SmartPhoto, which works like a modern smartphone to optimize your shots automatically.
CUJO AI
The list of fast-emerging startups in the smart home devices ecosystem would remain incomplete without the mention of CUJO AI.
Powered by proprietary Artificial Intelligence models and uniquely built on billions of real-world data points, the CUJO AI portfolio of products is designed to gain a clear insight on how data moves across networks and digitally protect people and devices, creating a safer smart-living experience in homes, businesses, and connected communities. Network, mobile and public Wi-Fi operators around the world utilize the CUJO AI portfolio of products to provide their customers with a seamlessly integrated suite of value-added services, covering: advanced connected device identification, real-time network security, privacy protection, content access control, and digital monitoring. 
CUJO AI is a smart device firewall that protects the IoT devices from external data breaches. It can be connected to any tele-device. CUJO AI solutions are currently deployed at 4 of the top 5 Canadian residential broadband providers.
Companies like Acconeer form the core of these IoT devices.
Acconeer provides groundbreaking 3D sensor technology that can be linked to other devices working on computer vision, human-machine interaction, AR/VR and the Internet of Things. Together, these create a growing demand for advanced and power-efficient high-precision 3D sensors in a small form factor design.
For example, Acconeer is used with mobile and wearable devices using gesture control and distance measurement.