Top Expectations From Amazon's Annual Alexa Developer Conference
Today, the annual Alexa Developer Conference gets underway. The Alexa Live 2022 is one of the most valuable online events in the AI space. At the Alexa Developer Conference, the speakers would share their insights and forecasts on the future of Voice AI, Intelligent assistants and deep learning technologies.
Hot Topics to Be Covered at the Alexa Developer Conference
Ambient intelligence
Ambient intelligence is the pinnacle of technology where AI is used to build and augment human conversations without disrupting the feeling or emotions. With Alexa, we have understood how AI can be smartly used to build a human-machine interaction. Seen as the future of intelligent computing, Ambient Intelligence (Aml) is already gaining a lot of interest from non-AI domains as well. These include 5G/ IoT, Nanosensors, Big Data intelligence, and Human Computer Interaction (HCI). At the Alexa Developer Conference, we will hear from the Amazon leadership and Alexa DevOps community about the latest features and tools specifically designed for businesses.
For those who want to learn more about Aml and AI's role in designing Alexa-like technologies, please refer to this flowchart diagram.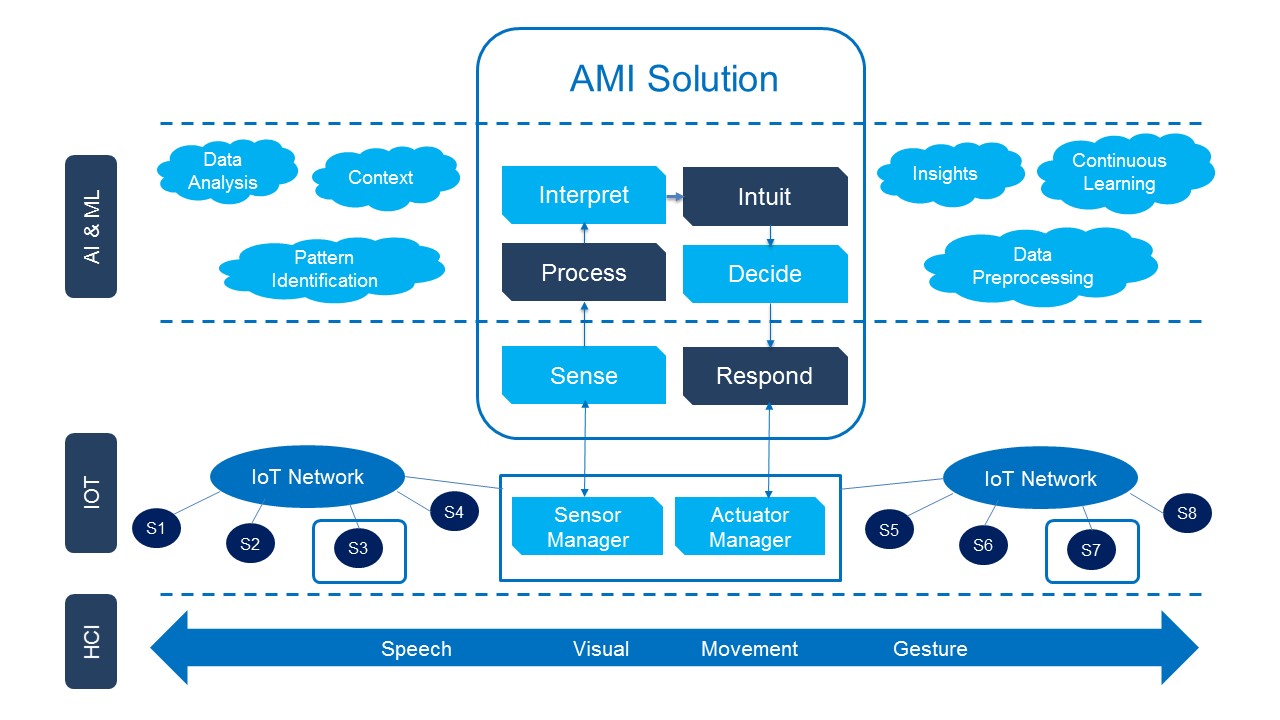 Next-gen Customer Experiences with Voice AI
Business leaders provide an unwavering support to the Conversational AI technologies. Voice AI, Conversational AI and Intelligent Virtual Assistants (IVAs) have made it easier for business groups to communicate with human customers in a more invigorating manner, cutting out the noise that would traditionally hamper a conversation.  Voice AI  has so many applications in the marketing and customer service/ support areas. These are constantly gaining traction among AI-driven teams which look out for more intelligent means to complement their human agents. At the Alexa conference today, speakers would discuss on how to leverage Alexa skills to build not just an ambient home but also support businesses in delivering the next-gen personalized experiences to customers. It could mean redefining the engineering and art behind designing a voice AI algorithm or re-skilling and training AI professionals to meet news demands of the current AI market.
Recommended AI ML News: Role of AI in Helping B2B companies that are Missing Out on Buyer Intent Data
Alexa and New Integrations
We are particularly excited about Alexa's latest integrations with Smart TVs and Smartwatches. The smart home concept that is attached to your body is straight from the sci-fi novels and movies we have all been part of. Only on 2022 have they become real and on display at the Alexa AI Conference. Alexa Connect Kit or ACK would allow customers to manage their 'smart homes' through intelligent integrations between Alexa device and Smart TV– allowing you to use your smart TV beyond just watching your favorite movies or recording voice– you can run the whole smart home appliances using your Smart TV using the ACK.
Who should attend this event?
The Annual Alexa Developer Conference is a must-attend for every AI enthusiast. Now, you could be in Marketing, Sales, Customer Service, Healthcare, Manufacturing, Finance, or 1500+ domains that AiThority.com covers — Alexa AI event will showcase the art, engineering and intelligence required to leap forward into the next phase of hyper-personalized experiences using Conversational AI, Human Computing Interfaces, and Smart technologies.
Speakers include:
Jeff Blankenburg, Chief Technical Evangelist, Alexa
JC Diaz, Product Management Director, Disney
Dave Limp, SVP, Amazon Devices & Services
Nataki Edwards, Director- Customer Experience, Alexa
Aaron Rubenson, VP, Alexa Voice Services
George Yianni, CTO, Philips Hue at Signify
Prem Natarajan, VP- Alexa AI, and others
So, what are you waiting for?
Attendees can watch the event live and experience the magic of Alexa and its conversational AI capabilities today from 9 AM PST. The sessions will be recorded in English only.
AI ML Updates: Daily AI Roundup: Biggest Machine Learning, Robotic And Automation Updates
[To share your insights with us, please write to sghosh@martechseries.com]