Time To Add Google Maps To Your MarTech Arsenal!
Google Maps is now available in a totally new avatar. Rebranding has come to Google Maps after 15 years of almost flawless global operations, creating billions of unique experiences and marketing opportunities for its users. In our hyper-connected online interactions, location data and customer intelligence generated from Google Maps and similar tracking platforms bridge the gaps between Omnichannel Marketing activities and customer behavior. Today, customer location data is among the most prized resources for any Marketing Technology platform, and Google Maps has understood this.
Throughout its 15 years of existence, Google Maps has restored its position as the most popular and reliable GPS navigation apps.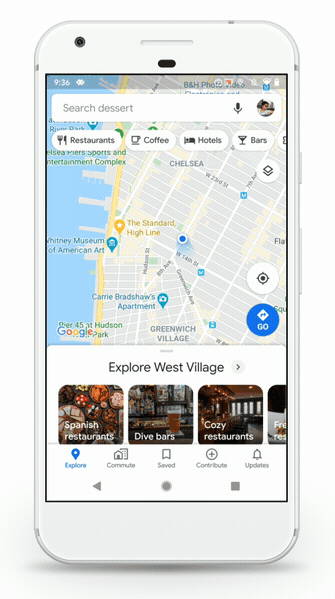 On its 15th anniversary, Google Maps has arrived with a new logo and a series of new technology updates and marketing-focused features that will delight any modern CMO. The new Google Maps logo reflects the journey Maps has traversed with its users, tech developers, and partners in the global economy.
At the time of this announcement, Jen Fitzpatrick – Senior Vice President, Google Maps said –
"When we set out to map the world, we knew it would be a challenge. But 15 years in, I'm still in awe of what a gargantuan task it is. It requires building and curating an understanding of everything there is to know about the physical world, and then bringing that information to people in a way that helps you navigate, explore and get things done in your world. The real world is infinitely detailed and always changing, so our work of reflecting it back to you is never done."
New Google Maps features include five easy-to-access tabs on any smartphone device running on Android or iOS. These are –
Explore
Commute
Saved
Contribute
Updates
As per report, the location data and mapping technology platform has saved more than 6.5 billion places. Thanks to the new 'Saved' features, Google Maps users can organize their travel plans for upcoming trips and share recommendations based on the places you have visited.
Recommended AI News: Top 10 Countries and Cities by Number of CCTV Cameras
Jenn informed the readers how the Google AI research team and Maps team tagged along to make their mapping technology more effective. Machine Learning algorithms helped to improve entries, identifying handwritten signals, building names and other information that were often missed out in earlier versions.
Jen wrote –
"We worked with our data operations team to manually trace common building outlines, then trained our Machine Learning models to recognize building edges and shapes. Thanks to this technique, we've mapped as many buildings in the last year as we did in the previous 10. Elsewhere, Machine Learning helps us recognize handwritten building numbers that would be hard even for a passerby in a car to see.
This is especially important when mapping areas where formal street signs and house numbers are uncommon. In Lagos, Nigeria alone, Machine Learning has helped us add 20,000 street names, 50,000 addresses, and 100,000 new businesses lighting up the map with local places and businesses where there once was little detailed information."
The new features would help marketing teams get a better sense of how and where users are traveling and the mode of their transit. Users, equally benefitting from the new features, would derive a real-time update on crowdedness and road conditions. The updates come at the back of Google Maps' last year announcements that included Live View, Live Traffic Delays, and Crowdedness predictions.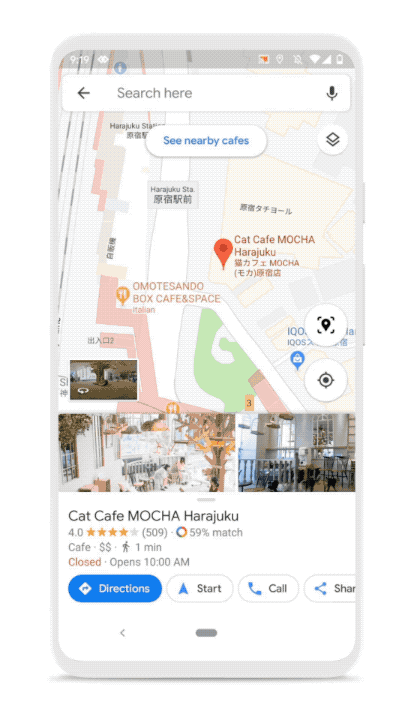 Top Mapping Apps  
We have listed the top Google Maps competitors in the global marketplace. These are: