GAIN Capital Launches AI-Enhanced Trading App, GetGo
New Mobile App Gives Users Access to Financial Market Trading via Smart Signals and Easy-To-Use Interface
GAIN Capital Holdings, a global provider of online trading services, today launched GetGo, an innovative financial trading app. The new mobile-only service uses a smart AI-enhanced algorithm to spot statistical trends in financial markets and provide users with compelling trading signals based on historical data.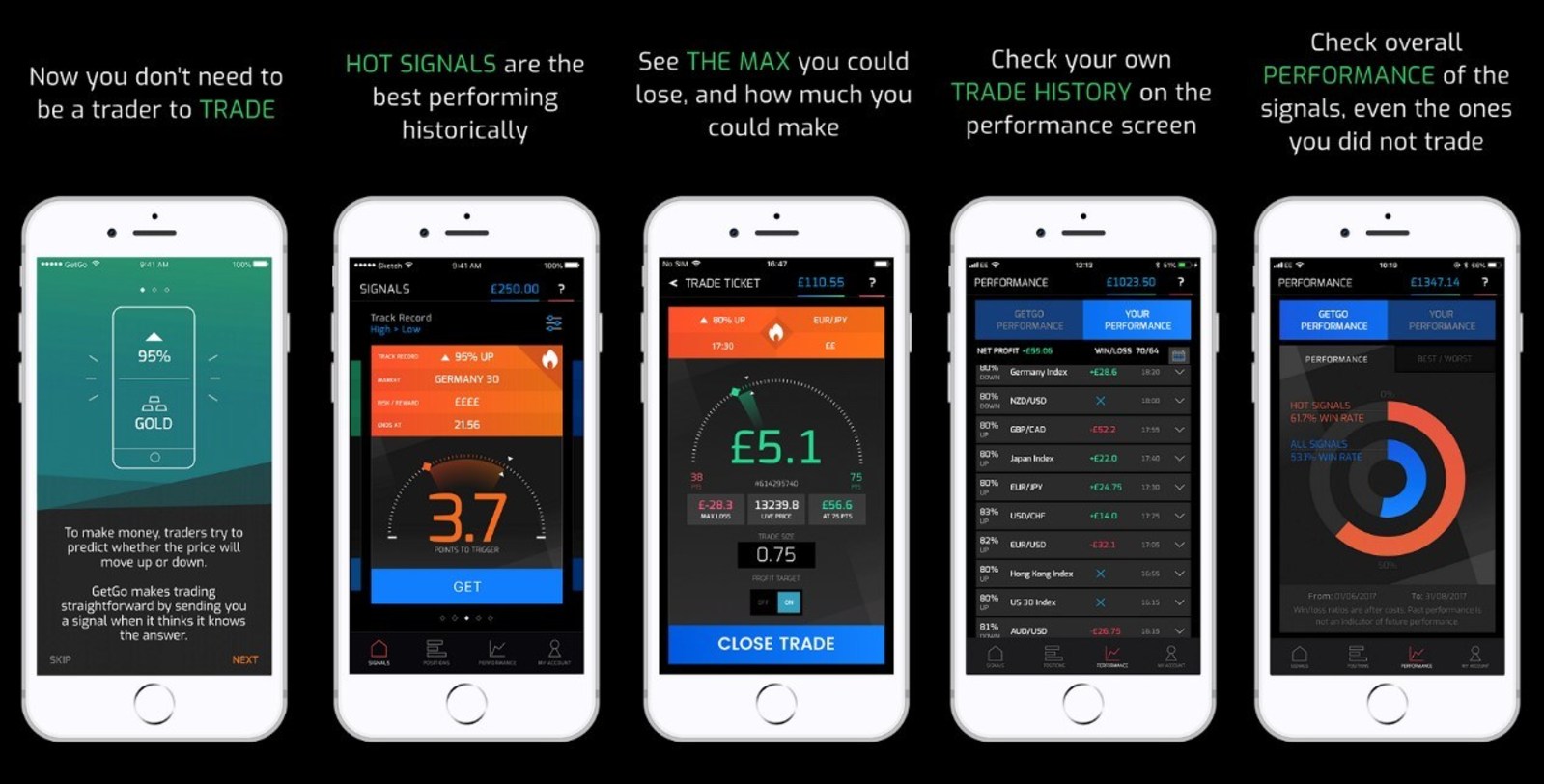 "GetGo is an intelligent and engaging way to trade financial markets, especially for those who are interested in taking advantage of shorter-term trading opportunities but are deterred by the apparent complexity and the time commitment associated with traditional trading," commented Glenn Stevens, CEO GAIN Capital. "We're excited about the significant opportunity this product offers in bringing AI-enhanced trading strategies to new audiences."
GetGo's proprietary algorithm is the result of several years' work and tens of millions of back tests by a team of quantitative finance experts. The program uses artificial intelligence and machine learning to analyze millions of data points every hour to signal trading opportunities with strong historic track records.
GetGo will initially cover 40 markets, including FX, indices and gold. When the algorithm spots a pattern it recognizes it sends the user a signal through the app, which they can review, evaluate the potential upside and maximum downside for the trade, and decide whether to execute the trade. Users can also configure the number of signals notifications they receive based on various parameters, including signal strength, opportunity rating of the trade, and time of day.
Lex Webster, SVP Strategy, GAIN Capital added: "With GetGo we wanted to create a product that would generate high-quality trading signals based on data and statistics, while stripping back the complexities of traditional platform trading via a simplified mobile user experience. GetGo doesn't just identify dozens of new trade opportunities each day, it applies trade management rules to offer a potential upside greater than the maximum downside on each trade. These features include automatic position closure when the trade signal expires and free guaranteed stop losses on every trade. Users also have flexibility to either watch their trades unfold in real time, or set and forget with confidence that GetGo will manage their open positions." 
Transparency of performance is a key part of the GetGo offering. The app provides account level performance data as well as overall win/loss rates and best and worst signals. GetGo is now available in the United Kingdom on the Apple App Store and will be available in the Google Play Store in the coming months. The Company has plans to rollout GetGo in additional markets throughout 2018.