Even in today's fast-paced digital era, a picture is still worth a thousand words. But, did you know that images have become the most potent source of Big Data Analytics for AI research teams? And, incredibly the novel image analytics research brings together the powerful capabilities of Artificial Intelligence (AI), Machine Learning, Computer Vision and Neural Networking. In the latest blog, popular Social Media technology and Big Data aggregation company Facebook has revealed how its AI research team has found out the "secret' ingredient that goes into every recipe by simply looking at its picture.
Recommended: AiThority Interview With Ryan Lester, Senior Director Of Customer Engagement Technologies At LogMeIn
What is Facebook's Computer Vision Technology? 
Facebook AI research team created a system that smartly analyzes the photograph of food items and creates a recipe "from scratch." The combination of AI and Computer Vision techniques achieves this unique feat of laying down the entire list of ingredients that went into the cooking bowl to create the dish. Facebook calls this "Inverse Cooking" system.
Computer Vision (also called CV) is used to refer to the branch of AI technique used to extract inference from image data based on what a computer sees or captures through its camera lens, smart devices, and vision-related engineering. It also includes images extracted from 3D models, drones, AR VR, object detection and online search engines.
Today, CV is recognized as one of the most compelling AI techniques within the Big Data industry. By 2030, the CV industry and associated hardware market are slated to become a $28 billion economy.
Michal Drozdzal, a Research Scientist at Facebook AI Research, explains the data engine that drives the inverse cooking system for Facebook's CV technique.
AI Blogs: The Future Of Premium Programmatic: Scaling Zero-Party Data
Michal states, "Inverse Cooking system splits the image-to-recipe problem into two parts:
One neural network identifies the ingredients that it sees in the dish, while the other devises a recipe from the list."
Michal added, "The enhanced computer vision system is more effective than retrieval image-to-recipe techniques, which work to recognize the tasty treat in question and then search a database of preexisting recipes. "Our system outperformed the retrieval system both on ingredient predictions and on generating plausible recipes."
Facebook AI research team acknowledged that the accuracy of this CV-generated system depends on many factors. These are:
Quality of the cookbook,
Quality of the photograph,
Skills of the chef, and
"some pot luck."
Inverse Cooking System: No more Hiding the Magic Potion
Inverse cooking works almost accurately if the Big Data of image files have a particular recipe in its stock. However, the system may not generate accurate recipe if the dish is new or belongs to a very different data set that is not closely associated with food or related items.
For a particular experiment with the Computer Vision technique, Michal and his AI research team at Facebook leveraged data from Recipe1M.
Recipe1M+ is a new large-scale, structured corpus of over one million cooking recipes and 13 million food images.
Facebook AI Research team used these image data to train a neural network and generate an AI tool for its inverse cooking system.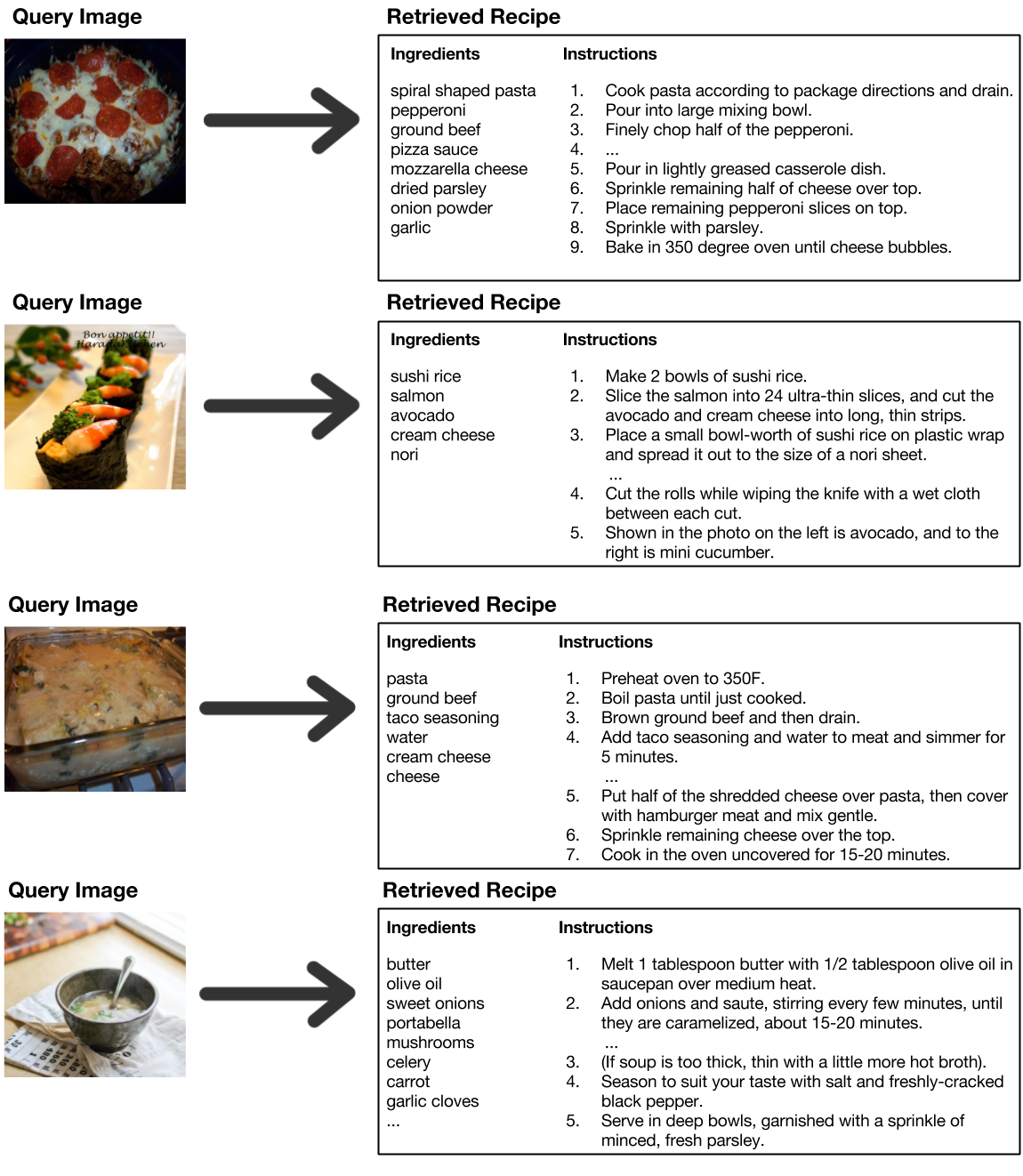 The team focused on a data set of 350,000 million recipes to create the inverse cooking system. It consisted of more than 25,000 unique food-related words, in addition to millions of food photos and ingredients list. In addition, the system also explored the relationship between various ingredients and how the food was processed (baked, fried, or sun-dried, etc) to find the final dish.
While the team acknowledged that the CV system still needs supervision/training to help understand the difference between visually similar food items, the future looks bright for this specialization techniques.
In the future, we may see the Inverse Cooking application using AI and Computer Vision profitably applied to the fields of e-commerce, mobility, metallurgy, oil and gas exploration, pharmaceutical and genetics. The list is endless, but for now, we will focus on creating the best pizza in the world by merely looking at the picture!
Yummm…