Top No-Code Development Platforms Software
IT operations and DevOps trends have changed dramatically in the last 3-4 years, with companies looking to optimize their software development side of the business with Low-code and No-code platforms. No-code development platforms are ruling the roost in the coding industry.  Chris Wanstrath, CEO at GitHub had once said – "The future of coding is no coding at all." The COVID-19 period has sown the seeds for the rapid development of no-coding platforms. The speed at which companies want to test and build new software far exceed the supply of talented coders and software developers / testers. Business intelligence teams are leveraging No-code and low-code development platforms software like Creatio that offer simple drag and drop tools for creating quicker analytics and drawing deeper inferences. Most of these No-code development platforms software come with 'What You See Is What You Get' or WYSIWYG editors, in addition to best-in-class tool assembly and data visualization dashboards.
Read Also: Top 10 AWS News and Updates during the COVID-19 You Should…
What is the Need for No-code Development Platforms?
The biggest force driving the shift to No-code development software platforms is the push for "Digital Transformation" within the IT industry. According to a Forrester report, the global no-code development platforms business will grow to $21.2 billion by 2022.
Another cause of shifting to No-code platforms is linked to data security and data management. The phenomena like Shadow IT and Managed data security have opened companies to new types of attacks. With no-code at the center of application development, vulnerable companies can secure their data and IT assets effectively, without losing their drive to become smarter, leaner and agile in a short span of time.
The benefits of using No-code software development platforms are listed here:
Small-scale companies and startups can quickly scale their software development using no-code development platforms.
These coding tools enable every employee to become "citizen" developers within the organization.
Both developers and non-developers can collaborate to rapidly develop applications that can be purpose-built and customized for dedicated functionalities, including for Sales, Marketing, Finance, and HR.
Users can choose simple templates for workflow, libraries, and customization to create code-free platforms anywhere, anytime.
Software packs can be integrated with databases, web services and APIs without losing data.
Here is the list of the top no-code development platforms software that you should know about in 2021.
Salesforce
Salesforce is the world's number one No-code development tool and it leads the race with the next level of faster, simpler CRM, created using no-code platform.
Last year, Salesforce, the world's top CRM maker, announced the launch of low-code features for its top application development platforms — Lightning App Builder. The two features are called Dynamic Forms and Dynamic Actions, which enable Salesforce users to create interactive forms with no-code basics.
Nintex
Nintex is another leader in the no-code DevOps industry that helps users to visually plan, map, and manage various business processes with automation and drag-and-drop features. The platform offers no-code development tools that allow developers and non-developers to practice rapid application development with customized workflows and functionality, capabilities that are essential to any IPA platform.
Nintex is one of the few DevOps platforms providing no-code software development, that has an RPA application. Nintex No-code with RPA leverage trained bots to quickly and cost-effectively automate routine tasks in a highly agile environment. Together, this streamlines processes for structured and unstructured data sources.
Top offerings:
Nintex Forms
Nintex K2 Cloud and Nintex K2 Five
RPA
Nintex DocGen® [Document Generation]
Nintex Sign® [eSignature]
Nintex is used by:
Sales & Sales Ops
Human Resources
Information Technology
Customer Service
Process Excellence
Operations & Procurement
Finance
Legal
Marketing
Nintex has a rich history of automating processes for SharePoint and Office 365, the latter of which recently surpassed 50 million workflow executions in 2017.
Nintex platform has enabled thousands of enterprises worldwide across industries, such as banking, insurance, pharmaceutical, government, manufacturing and healthcare.
Nintex for Box and Nintex for Salesforce, coupled with its deep partnerships with industry leaders like DocuSign and ServiceMax, uniquely enable business professionals to manage their own business processes from within the enterprise software tools they know and love (CRM, Cloud Content Management, E-Signature, Field Service Management, etc.).
Airtable
Airtable helps users to "orchestrate powerful business solutions with a single source of truth". According to the company, more than 200,000 organizations have built applications on Airtable to modernize their workflows and deliver better business outcomes. What's more – Airtable provides 50+ custom-built mobile apps to enrich no-code devops experience.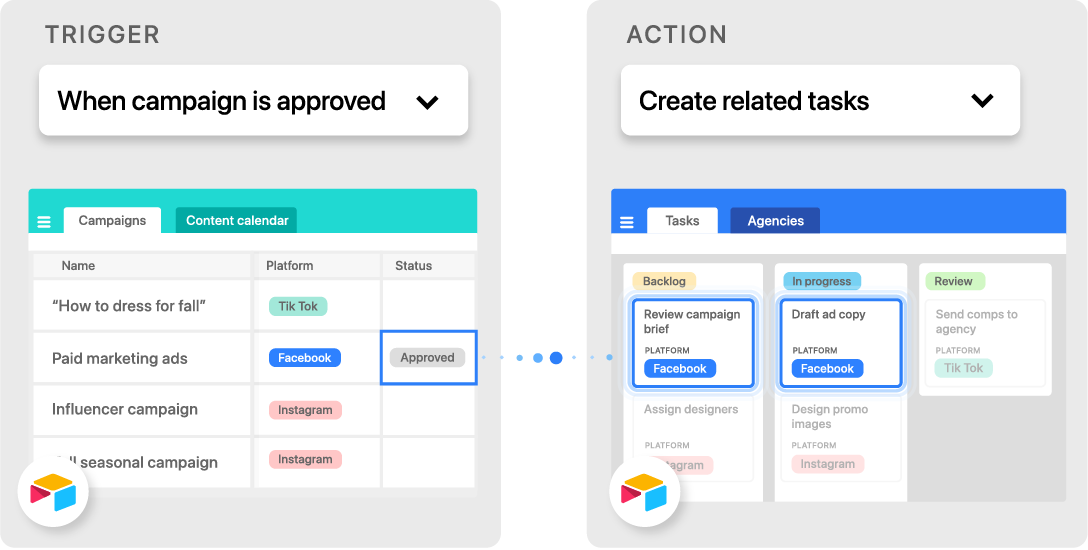 Handy feature: Airtable Sync
Quickbase
Quickbase is a powerful, highly responsive no-code development platform software that enables any organization "to flex and evolve by safely connecting people, information, and ideas." Quickbase has been helping IT teams to create, connect, govern  and continually improve  their digital solutions across a range of solutions, including data mapping, security, and remote user access. With its one unified platform, Quickbase can transform your entire organization's IT and software development proficiency.
Appy Pie
Appy Pie makes it to our list of top no-code platforms, thanks to its recent recognition by G2. It provides no code support to application developers and chatbot builders, customized to their business needs and experience orchestration demands. These apps and bots are light, custom-built, and created to match a native app's user experience. These apps also harness the online data to provide content to the users in an offline mode and drive better engagement instantly.
Top offerings
Appypie Appmakr
Appy Pie Website [Website builder]
Appy Pie Live Chat
Appy Pie Chatbot
Appy Pie Design [Graphic design]
Zoho Creator
Zoho Creator is actually branded as a Low-code DevOps tool. It helps to build multiplatform applications for simple call logs and complex ERPs. Zoho Creator has a rich ecosystem of intuitive visual builders, code editors, and prebuilt templates.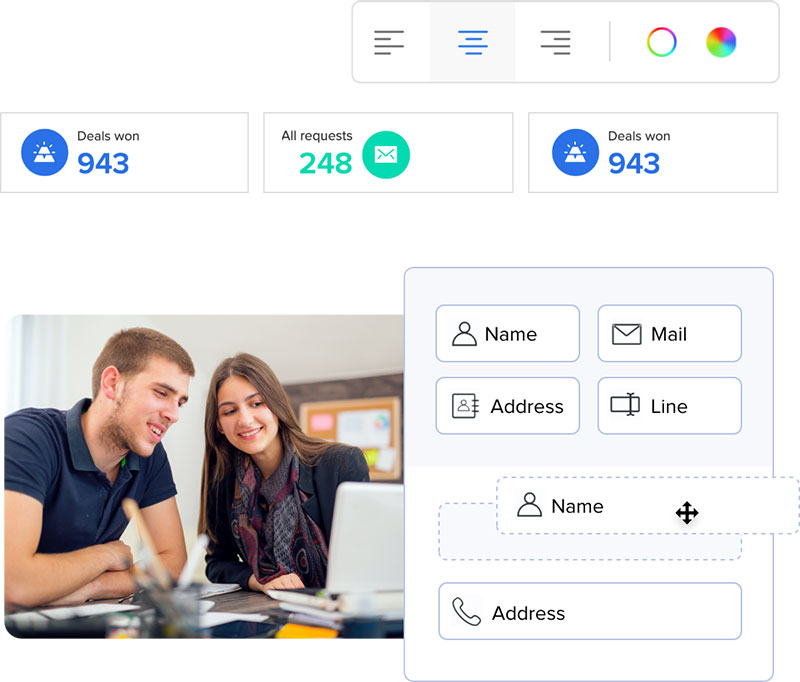 Zoho Creator currently allows users to create custom applications on their own, with minimal coding experience. The intuitive drag-and-drop interface empowers developers and business users to build web and mobile applications that satisfy all their unique requirements with ease. Users can leverage the Low-code platform to collect data, automate processes or workflows, in addition to analyzing data in reports, and integrating with other external applications. Zoho is ISO 27001/27017/27018 certified and SOC 2 compliant.
Top Alternatives 
If you are looking for an alternative to top no-code development platforms software, here are your choices:
AppSheet
Quixy
Jotform Tables
Outgrow
Ninox
Zudy Vinyl
Kintone
Landbot
Knack
Bubble
Lumavate
Airslate
Stackby
Qalcwise
Xpoda
Stencyl
[To share your insights on current IT DevOps and Cloud computing platforms, please write to us at sghosh@martechseries.com]