Vocareum To Provide Classroom-Style Learning Environments For AWS Educate Members
Vocareum Launches New Aws Educate Classroom Feature to Provide Educators with a Centralized Online Environment for Students
Vocareum, a leader in cloud learning labs, is pleased to announce a collaboration with Amazon Web Services (AWS) to deliver cloud-related labs to higher-education institutions, educators and students via AWS Educate Classrooms, and no credit card-required AWS Educate Starter Accounts.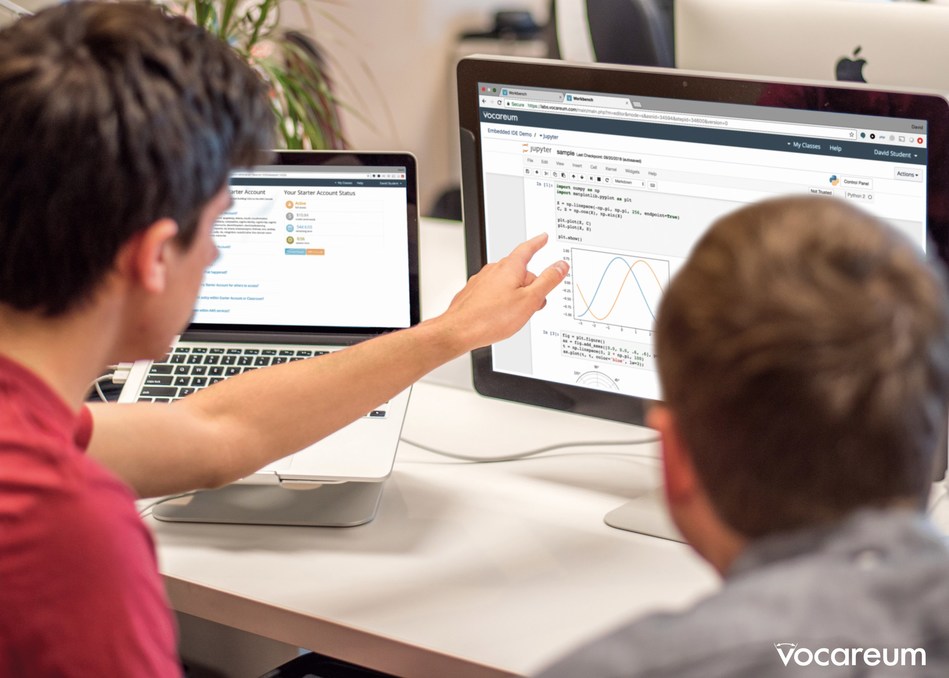 Vocareum customers include top-tier universities that are looking to incorporate cloud-related learning opportunities in the classroom. The new collaboration provides streamlined and no-cost access to AWS Educate resources and services for projects, assignments and other classroom environments.
Read More: Innovative AI to Help You Get to the Heart of Your Customers' Needs
With AWS Educate Classrooms, educators can set up their own AWS Educate virtual teaching space, request AWS credits, invite students, monitor usage and view activity. Templated classroom environments are provided through this new feature on topics such as Cloud Basics, AWS Cloud9, and Machine Learning and Artificial Intelligence. With their own AWS Educate Starter Accounts, students can request a simple, secure environment to explore cloud computing concepts, work on homework assignments, and learn how to use AWS, without needing a credit card.
"We are excited to launch the new AWS Educate Classrooms environment, responding to one of the highest requested features from our educators. This new feature allows an added level of collaboration between teachers and students through AWS Educate, and our work with Vocareum is helping AWS Educate provide the resources necessary for students around the world to develop the skills necessary to pursue a career in cloud computing," said Ken Eisner, Global Lead, AWS Educate, Amazon Web Services, Inc.
"Our customers and partners rely on Vocareum to deliver relevant, cutting-edge tools and technologies as part of our cloud learning labs," said Sanjay Srivastava, CEO, Vocareum.  "We are thrilled to be working with AWS Educate to make cloud computing resources and services more readily available and accessible to educators and students."
Read More: Seeing Machines Delivers Precision DMS Technology to OEM Companies