Predictions Series 2022: Sony AI Leadership Discuss Coolest Innovations Built Using AI and Machine Learning
Sony AI is among the most exciting research labs in the technology innovation and research market that brings together human intelligence, creativity, and astounding AI initiatives.  In a fast-changing world around data science and Big Data intelligence, Sony is among the handful of companies that seek to ethically use AI technology to unleash the potential of human creativity. In our latest Predictions Series 2022, we are featuring top Sony AI leaders who are challenging the boundaries of AI applications by gathering inspiration and strength from people's lives. Sony AI's remarkable journey into new fields like agriculture, medicine, and education with initiatives could be seen as a trustworthy enabler of a sustainable AI-driven economy.
Today's predictions series includes thoughts and ideas provided by:
Dr. Michael Spranger, COO of Sony AI
Alice Xiang, Head of AI Ethics Office (Sony Group Corporation) & Senior Research Scientist, AI Ethics Lead (Sony AI)
Dr. Peter Stone, PhD, Executive Director, Sony AI America
Here's what these Sony AI leaders had to say about the future of AI ML in emerging industries.
AI in Gastronomy: Cooking a Better Recipe for Good Health and Environment
Michael Spranger, PhD, COO of Sony AI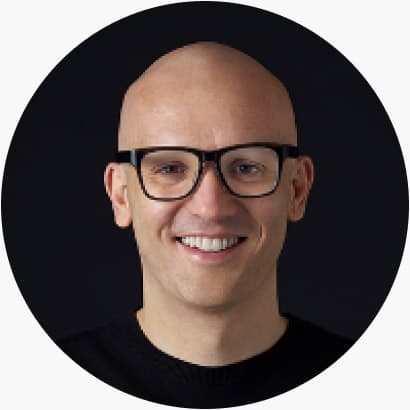 As in many other industries, artificial intelligence (AI) and robotics present exciting new opportunities for the food and beverage industry, where companies are actively exploring the use of these new technologies in all aspects of their operations. Some of the most exciting applications of AI in gastronomy are on the creative side, where AI is being used to further enhance the imagination and creativity of chefs and culinary experts beyond what is possible today. Some of these AI applications will soon support chefs in such things as enhancing the sensory experiences of cooking and eating, creating healthier and more sustainable recipes, and automating and scaling food preparation. These advances will change the way chefs create food combinations, pairings, and platings and will assist chefs in their process of developing new, original recipes that are also healthy and support sustainability for the environment.
Diversity in AI: People and Methods 
Dr. Michael Spranger continued, It's necessary for any technology that impacts human life to be created from a diversity of voices. Historically, AI has been driven forward without the participation of people from different backgrounds, causing consequences for underrepresented communities. Diversity is crucial to prevent harm and enable innovation. When it comes to AI, innovation will rely on the diversity of experience – including cultural, social and educational backgrounds. One dimension we need to pay close attention to when expanding our teams is to make sure we hire people from different disciplines – including the arts, social sciences, philosophy, etc. AI cannot succeed in fulfilling its promise for humanity without input from the breadth of human experience."
Top AI ML Ideas: AI or Human-powered Transcription: Which One Would You Pick in 2022?
AI Ethics Will Be a Strategic Imperative in AI Development
Alice Xiang, Head of AI Ethics Office (Sony Group Corporation) & Senior Research Scientist, AI Ethics Lead (Sony AI)
In recent years, we have seen an explosion of AI technologies deployed in a wide variety of different industries—everything from entertainment to healthcare to education to law enforcement. While many of these technologies have been very beneficial for society, this growth has also increased awareness of potential risks and harms. As a result, we've started to see a much bigger spotlight on AI ethics over the past few years, and this trend will accelerate in the coming year. For technology companies, it will no longer be enough to just have good intentions — AI ethics will become a strategic imperative for companies who leverage AI in their products, with three key trends emerging: the importance of fairness, transparency, and accountability in AI. There will be growing pressure from regulators and the public for companies to operationalize these principles, but doing so will require specialized expertise and investment. Companies that have integrated ethical AI into their processes from the start will realize the most success as the industry places more and more importance on these issues.
Neurosymbolic AI: The next big leap in robotics and beyond at Sony AI
Peter Stone, PhD, Executive Director, Sony AI America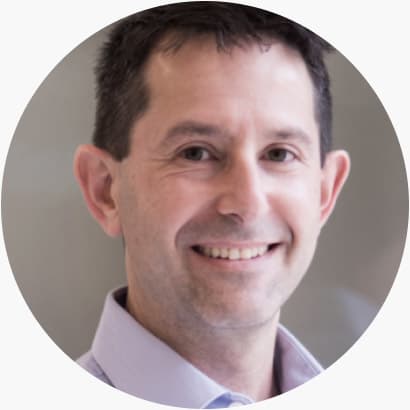 The current AI "boom" was initiated by the confluence of the data and computation required to enable neural networks to achieve very impressive results on some very challenging tasks.  While important research remains on understanding the full capabilities of neural networks, we are now seeing increased interest in
1) understanding their limitations, and
2) integrating them with other tried and true AI algorithms, including symbolic and probabilistic methods.
In the coming years, I look forward to a broad exploration in the field of such hybrid "neurosymbolic" approaches towards applications that are beyond the capabilities of any one approach on its own. Just as different regions of the human brain are known to operate differently (e.g. cerebellum vs. visual cortex), next-generation AI systems are likely to integrate differently operating modules.
I'm optimistic that research in this direction will be particularly useful for advances in general-purpose service robots capable of robust perception, communication in natural language, task and motion planning for object manipulation, and natural human-robot interaction across a wide variety of tasks.
Thank you so much for sharing your insights with us! We look forward to speaking with you soon.
[To share your insights with us, please write to sghosh@martechseries.com]