What Lies Beneath: Underwater Drone Unlocks Secrets of the Deep
Capturing Beautiful Images from Dizzying Heights and Out-Of-Reach Locations Is Becoming the Norm Thanks to Aerial Drones.
But for those more at home under the waves, there has been no comparable offering.
Notilo Plus, a Marseille, France-based startup and member of the NVIDIA Inception program, is diving into this opportunity with iBubble — the world's first autonomous underwater drone.
Read More: Interview with Victor Zabrockis, Chairman at JET8 Foundation
A New Wave of Autonomous Machines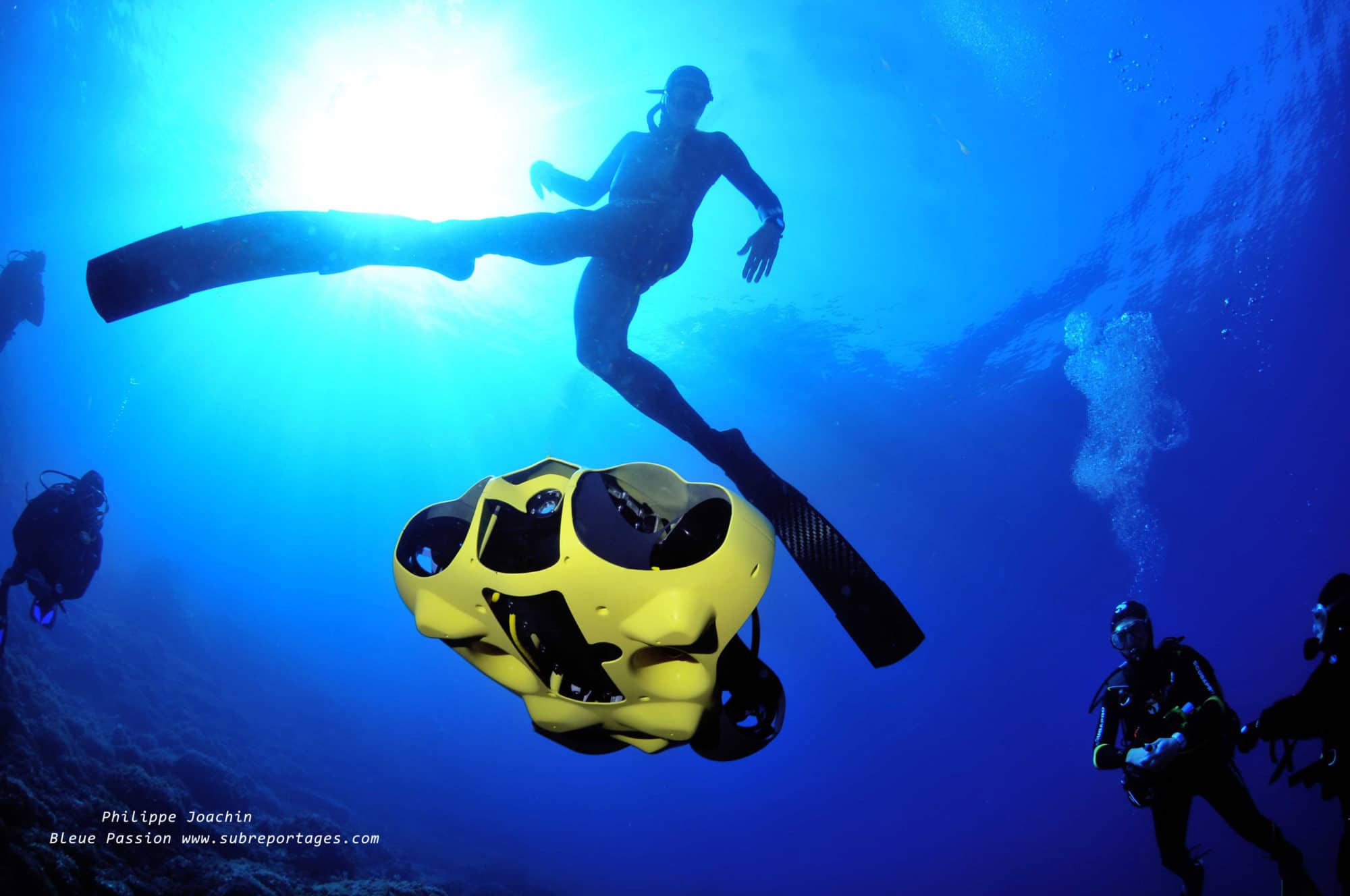 Until now, underwater drones were expensive, manual and targeted at a very specialized audience. iBubble, powered by the 7.5 watt NVIDIA Jetson TX2 supercomputer on a module, serves everyone from diving enthusiasts and oceanographers to underwater maintenance crews, boat owners and defense departments.
Notilo Plus's 15-person team shares a love of capturing their adventures beneath the water's surface, so they know just how complicated underwater filming can be.
They've designed iBubble to allow divers to spend more time exploring and less time behind the lens. Thanks to a combination of data-heavy training and processing power, the underwater drone can make its own decisions and track a diver's path better than a human with a remote control could.
Dirvers can opt to have their surroundings filmed or have themselves captured while exploring from a range of different positions. They can also communicate with the drone via a remote device that allows them to call the iBubble to them and change the filming focus.
All Aboard with Jetson
Technologies that enable most connected devices to thrive, such as Wi-Fi, GPS and Bluetooth, don't function under water. Most companies have tried to make up for this with expensive acoustic technology.
But iBubble relies on cost-effective sensors coupled with powerful machine learning algorithms. It merges acoustic data with computer vision to create a fast, reliable tracking system capable of handling the most difficult environments.
Read More: Interview with Hillary Henderson (IBM Watson Media) and Richie Hyden (IRIS.TV)
The Jetson TX2 makes it possible. With advances in machine learning technology, such as SqueezeNet,the embedded AI computer can perform convolutional neural network-powered detection in real time. It uses long short-term memory networks to predict acoustic signals and drastically reduce delays in signal processing.
Jetson TX2's advanced multimedia processing capabilities enable HD streaming. The powerful Jetson module does visual tracking and also handles traditional signal processing of reflected sonar waves. Traditional signal processing is of paramount importance because it not only enables iBubble to detect and avoid obstacles (such as reef structures) but also to find and inspect areas needing repair on vessels.
"When it comes to building edge solutions, you have to go with NVIDIA," said Nicolas Gambini, CEO of Notilo Plus. "The benefits in terms of computing power combined with the ease of getting started thanks to the built-in resources are incomparable."
Read More: Blockchain-Automobile Collaboration Sending Huge Clean Waves Through Green Automotive Industry in Joint Venture Agreement Between Sino United and InnoTAD Group