Epson Expands LS Series SCARA Industrial Robot Lineup
4 New Models Deliver Powerful Performance at Affordable Cost
Epson Robots, the #1 SCARA robot manufacturer in the world, announced at Automate 2019, that it has expanded its SCARA robot lineup with the introduction of 4 new robots – the LS3-B, LS6-B, LS10-B and LS20-B.  Ideal for manufacturers looking for maximum value and performance, the new robots will be available in the summer and fall of 2019 with the LS10-B shipping in June.  The LS10-B SCARA robot will be showcased at Automate, McCormick Convention Center, April 8-11 at Epson Robots booth #7566.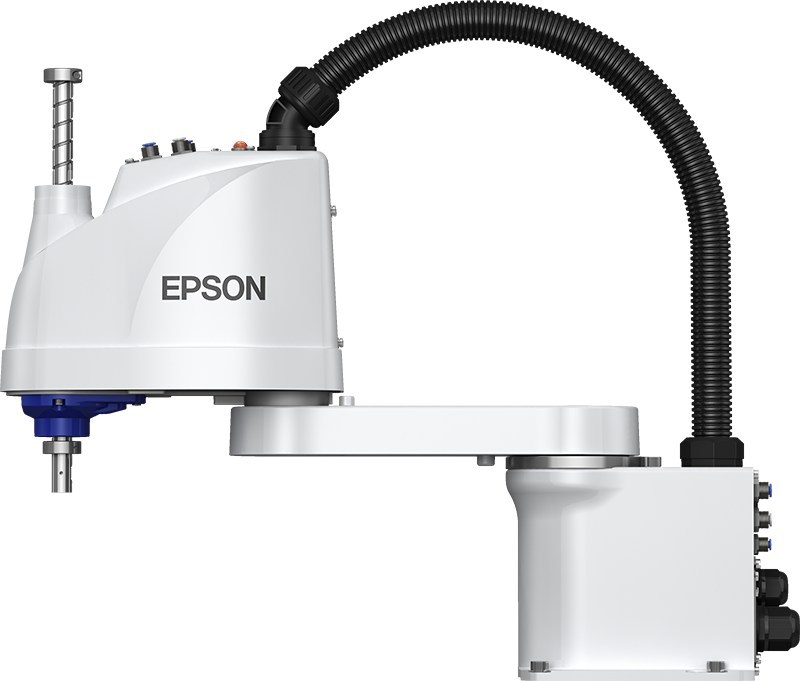 Notable new and improved features include faster cycle times, a lower cable duct profile, ideal for hard to reach work cell layouts, built-in camera cable for easy vision system setup, new top-of-arm layout for enhanced usability, and a batteryless encoder to minimize downtime and reduce overall cost of ownership.  Aside from upgrades to the entire series, Epson has also expanded the lineup with the addition of the LS10-B robot for heavy payload applications.The LS-Series robots are ideally suited for automotive, medical, lab automation, electronical components, consumer electronics, industrial markets.
Read More: 4 Steps to Optimize Cloud Spend: How to Address 2019's Top Cloud Initiative
"For the last several years, our LS-Series Robots have been the robot of choice for high performance, low-cost automation," said Gregg Brunnick, director of product management for Epson Robots.  "As the #1 SCARA manufacturer in the world, our customers expect continuous improvement in performance and usability. The LS Series introduces a new model, the LS10-B, and improved performance for the entire line."
Read More: Melbourne-Based Immersive Tech Studio Create AR Social Experience to Complement Netflix's New Series
The LS10-B and LS6-B SCARA Robots are the new and improved LS models with numerous feature updates. Both are perfect for factories in need of reliable performance at a budget-friendly price. They are available in ISO 4 Clean versions for critical, dust-free applications and offer integrated options including vision, fieldbus interface solutions, RC+ 7.0 API software, teach pendants and customizable GUIs. Epson RC+® development software makes it easy for manufacturers to customize their automation needs with these robots.  The LS Series feature high acceleration/deceleration rates and high-speed cycle times. Proprietary Epson gyro sensors allow for low residual vibration. Both contain a powerful arm design providing versatility for multiple applications. The LS10-B can reach up to 600, 700 and 800 mm, and support up to a 10 kg payload. The LS6-B has 500, 600 and 700mm available and can support up to a 6kg payload.  Set up is very easy with both robots. More information on the new LS3-B and LS20-B will be forthcoming.
Read More: ALTR Achieves Highest Industry Rating for Payment Data Security with PCI Certification