RealPage Acquires STRATIS IoT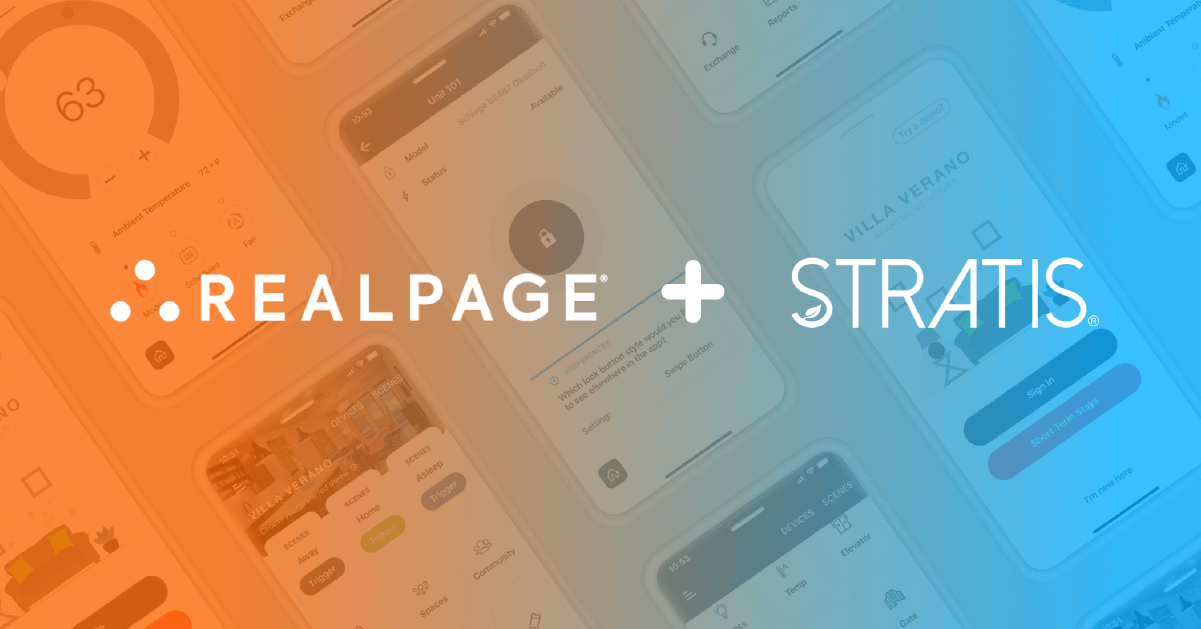 RealPage, Inc., a leading global provider of software and data analytics to the real estate industry, announced the acquisition of STRATIS IoT, which connects smart apartment systems and devices into a single, easy-to-use resident app. Building devices work in harmony because STRATIS IoT has integrated over 100 of the largest providers of smart apartment devices and systems with one user sign-on, one user experience, and one resident app.
Recommended AI News: Foresight: Eye-Net Mobile to Begin Pilot Project With Second Japanese Multinational Company
STRATIS IoT is among the largest and broadest integrators of smart devices and systems for multifamily and student apartment buildings, enabling a world class resident experience in over 380,000 units across the U.S., Japan, the UK, EU, and Latin America.
Recommended AI News: CVentures, CIB's Venture Capital Arm Invests in MagicCube's Contactless SoftPos Platform
According to Steve Winn, CEO of RealPage, "STRATIS IoT positions RealPage to enter a burgeoning market for smart access control, smart home devices and revolutionary new bulk Wi-Fi networks. New breakthroughs in cost now make smart access control, smart home devices and high speed Wi-Fi affordable for existing apartments. What STRATIS IoT does is connect all of these smart systems into a single, seamless resident app with one user credential for each resident, which enables owners to recognize more revenue through monetization of amenities and enables residents to enjoy easier living and working from the next generation of connected apartment buildings."
Recommended AI News: 5G Could Deliver up to $3.3 Trillion of Economic and Social Value in Latin America by 2035
"If ever there was a time for bold action to positively impact our industry, that time is now," said Felicite Moorman, CEO of STRATIS IoT. "Holistic building-wide access and utility management and control are integral to building optimization and the resident experience, which have become increasingly intertwined. RealPage and STRATIS IoT combine two industry-leading, best-in-class platforms to create a powerhouse of control and single-app resident experience for multifamily, student housing, and beyond."
Recommended AI News: Telit Enables LiveU's 5G Field Solution for Live Video Streaming and Broadcasting