KAWASAKI's Humanoid "Kaleido" Robot Gets its NFT Avatar
The cutting-edge humanoid "Kaleido" robot is made by one of the most world-famous motorcycle makers: KAWASAKI (Kawasaki Heavy Industry). Now, it's joined forces with Japanese manga subculture to issue an NFT that leads to the Metaverse!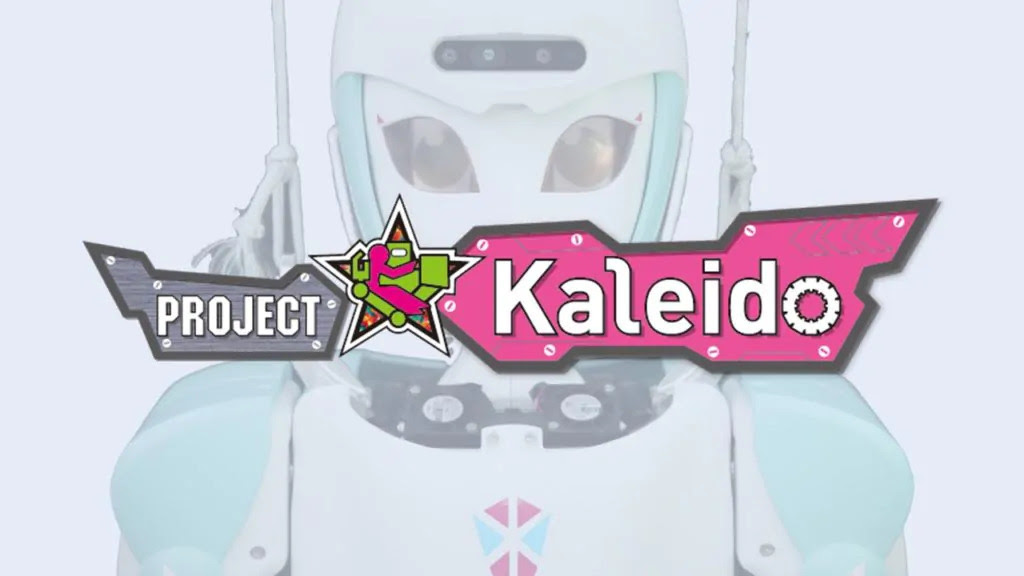 Kawasaki Heavy Industries Co., Ltd. (Kawasaki) has been working on a cutting-edge humanoid robot "Kaleido". Kaleido is all set to be infused with a metaverse-centric technology that would launch it into the metaverse world. According to the latest official announcement, Kawasaki's Kaleido will receive an NFT avatar from the leading Japanese tech companies — UHS, NFT Creative Studio OpenSky Blue Lab, Polygon Magic, Shibuya Tokyo Japan, and Oddoaikurieitibu.
Humanoid Kaleido Is an NFT With Multiple Experimental Elements
What's Kaleido?
Kaleido is a humanoid robot made by Kawasaki Heavy Industries, Ltd., one of Japan's three major heavy industry companies – including the KAWASAKI brand, a motorcycle manufacturer that is the pride of Japan and beloved around the world.
Kawasaki Heavy Industries is one of the constituent stocks of Nikkei 225, which is one of the stock market indicators in Japan and is one of the biggest companies in the Japanese economy.
Why did Kawasaki make "Kaleido"?
"Kaleido" is a humanoid robot made by Kawasaki Heavy Industries, Ltd. (hereinafter referred to as Kawasaki Heavy Industries), which has a history of more than 50 years in the field of industrial robots, is conducting research and development in collaboration with the University of Tokyo.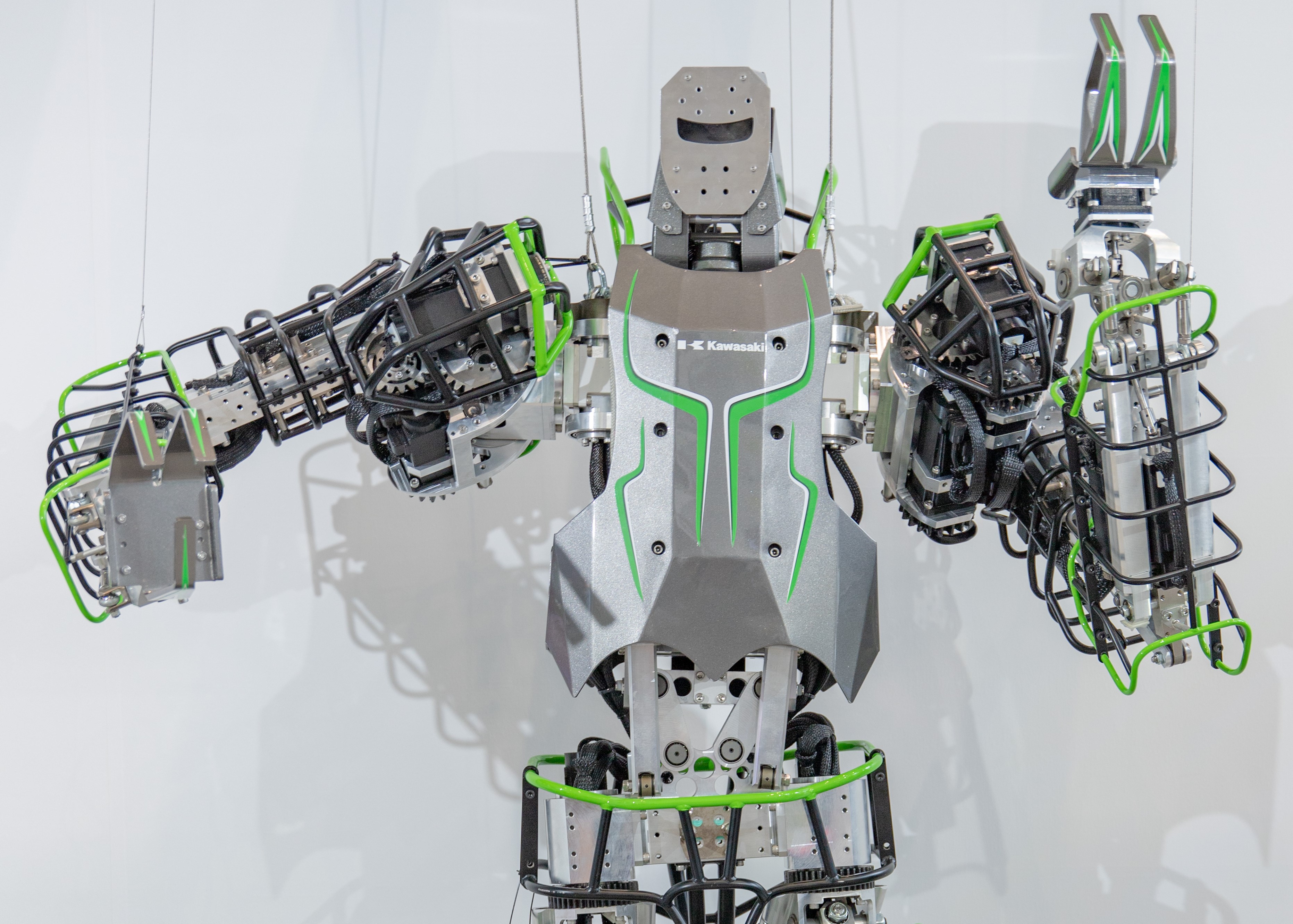 Debuted at the "2017 International Robot Exhibition" held in December 2017. Two years later, at the "2019 International Robot Exhibition", the updated "Kaleido" demonstrated walking on a treadmill, eliminating obstacles, and carrying out rescues. It is about 180 cm tall and weighs 85 kg, which is almost the same physique as an adult, but it is characterized by a robust structure that "does not break even if it falls". We are developing for practical use in the field such as disaster relief and construction.
Furthermore, we believe that it is a major mission of robots to support the aging society that will come in the future. The working population will decrease every year, and the working generation will not be able to support the elderly as it is. We need robots to make up for this shortage of labor. In addition, there is already a great need for robots that support long-term care. In the future, in order for robots to work well at home, they will need to be as soft and supple as humans.
We are convinced that the compact new "Kaleido" with a height of 168 cm and a weight of 54 kg, which was unveiled at the "2022 International Robot Exhibition", will be a robot that can make friends with people.
Project ☆ Kaleido to support Kaleido is launched! And the logo & mark is open to the public. Kaleido's performance at the world's largest robot exhibition is released on its Youtube channel.
The bipedal humanoid robot "Kaleido" was exhibited at the "2022 International Robot Exhibition" (hereinafter referred to as "Robot Exhibition"), the world's largest robot exhibition, held at Tokyo Big Site from March 9 to 12, 2022.
The project "PROJECT Kaleido" was launched to make "Kaleido" widely known to the general public and to carry out secondary creative activities.
Robotics Updates:
NFT Humanoid and the Entry into the Metaverse World
Humanoid Kaleido NFT data can be created secondarily for free, but the original has been copyrighted.
As a result, we can expect the development of various community-led products using Humanoid Kaleido, and as a result, the recognition of the original Humanoid Kaleido will increase, which will contribute to the improvement of the value of the original picture. In order to create an environment where products occur more spontaneously, we will use a part of the published Humanoid Kaleido NFT as an incentive for developers. 
This time, KAWASAKI will launch the state-of-the-art humanoid (Kaleido) form, which was jointly researched with the top universities in Japan, such as the University of Tokyo, as a Humanoid Kaleido NFT using blockchain technology. Humanoid Kaleido NFT is the world's first NFT linked to existing robots originating in Japan, with the key concept of "a society in which robots permeate society and coexist with humans."
Humanoid Kaleido NFT is not just NFT art content but it fuses Japan's world-class manga subculture with robots to give the NFT works a story where robots, Metaverse, AI, XR, blockchain, etc. permeate society. We will link this sensibility to the value of NFTs. The NFT's design will create 10,000 (planned) generative artworks based on the 3D data of Kaleido Buddy & Kaleido Friends.
NFT where each one has an identity
Give all Humanoid Kaleido NFTs individual information (identity). This will create unique NFT Art contents in which no two individuals are alike, with a unique name, personality, date of birth (manufacturing date), and specifications. 
Draw your own future (story) with manga
Humanoid Kaleido appears in MANGA, which is one of the most beloved aspects of Japanese subculture, and multiple stories that spread from the key concept are linked to the value of NFT. With the appearance of the real Humanoid Kaleido NFT in the story, we will create even more depth in the content.
Humanoid NFT (Humanoid Kaleido NFT collection's working name) will be published and sold this spring.
In the first half of Q2 2022, Kawasaki will sell NFTs issued by OpenSky Blue, which is an NFT sales platform. NFT issuance and sales will be carried out by BRAINCHILD HK LTD (HongKong), which participates in OpenSky Blue LAB, and sales revenue will be returned to Project Kaleido and used to expand the token economy of Humanoid Kaleido NFT.
Top NFT Metaverse Update:
The token allocation of the Humanoid Kaleido NFT collection aims to expand the token ecosystem by designing tokens aiming at community formation and providing various incentive programs to users.
Scheduled incentive program using NFT
●   Hackathon for content developers
●   Humanoid Kaleido NFT award for the community
●   Free distribution program
[To share your insights with us, please write to sghosh@martechseries.com]