OpenCrowd and The BuildCoin Foundation Partner to Develop Blockchain Solution for Public Infrastructure
The BuildCoin Foundation and OpenCrowd, a design and technology services firm focused on the development of blockchain solutions, announced today an investment and technology partnership to jointly develop the BuildCoin Foundation's new blockchain ecosystem for public infrastructure projects. The BuildCoin Foundation is a nonprofit organization that will govern the public blockchain ecosystem.  Our mission is to bring transparency and efficiency to the 3 trillion dollar global infrastructure market. The BuildCoin Foundation believes that every human being deserves access to affordable and reliable infrastructure to reach their highest potential.
News Highlights
OpenCrowd and The BuildCoin Foundation have begun joint efforts to develop the features and functions of the platform.
OpenCrowd and The BuildCoin Foundation will work together to deliver a blockchain-enabled solution that:

Creates transparency in both project performance and payments to combat corruption
Crowdsources project concepts from citizens and global experts to select and design transformative and impactful projects
Crowdfund projects to open up infrastructure investment to new investors, including citizens who will benefit from the infrastructure

The partnership will continue OpenCrowd's track record of advising, investing, and building platforms solely for premier companies within the distributed ledger/blockchain space.

Sushil Prabhu

 will join The BuildCoin Foundation Advisory Board.
[addthis tool=addthis_horizontal_follow_toolbox]
Supporting Quotes
The BuildCoin Foundation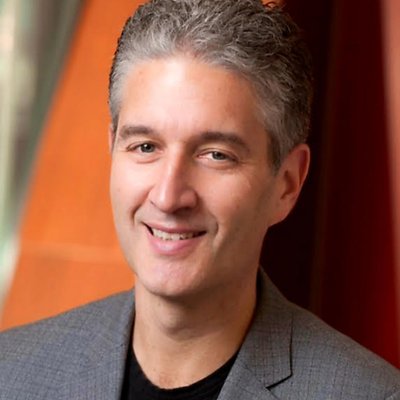 "We're honored to have OpenCrowd's CEO Sushil Prabhu join our Advisory Board to further help guide our technology decisions and are thrilled to partner with OpenCrowd to bring to market innovative and groundbreaking blockchain-enabled solutions.  There is a lot of hype in the industry and OpenCrowd is one of the select few with a proven track record of delivering real world distributed ledger/blockchain solutions. We are proud to be a part of their select portfolio and are confident that this partnership will allow us to reinvent how public infrastructure projects are delivered to citizens." 
– John Cronin, President, The BuildCoin Foundation
Read More: Insurtech: The New AI Disruption Hitting Insurance
OpenCrowd
"This partnership will allow us to expand our vertical footprint into the infrastructure and construction space while continuing our practice of advising, investing and developing platforms for the premier companies in the blockchain space. We look forward to helping The BuildCoin Foundation grow their ecosystem and will work closely with them to bring the highest quality blockchain-enabled solutions to market at record speed."
– Sushil Prabhu, CEO, OpenCrowd
Read More: Interview With Akemi Tsunagawa, Founder And CEO, Bespoke Inc