Kahoot! Announces Deeper Integration With Zoom
Kahoot!, the global game-based learning platform company, announced that it is partnering with Zoom Video Communications, Inc. to offer the Kahoot! app for Zoom, enabling its users to access, host, and play Kahoot! games directly from Zoom Meetings. Kahoot! was announced as a Zapp Launch Partner for this integration at Zoom's annual virtual Zoomtopia user conference.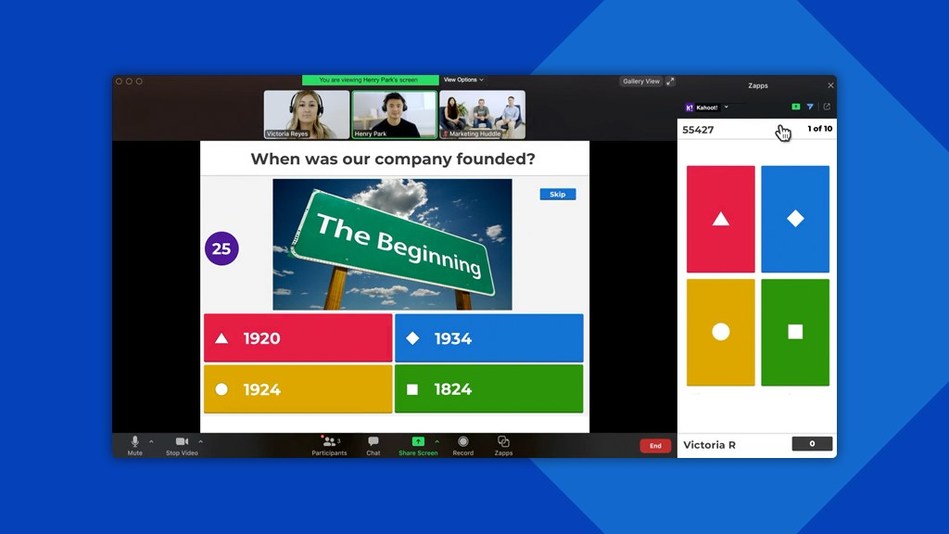 Audience engagement and interaction remains the biggest challenge in virtual meetings. As many schools and businesses have gone virtual, this integration will make it easier for teachers and professionals to make distance learning and remote working more engaging by adding Kahoot!'s game-based interactivity and learning to their Zoom classes or meetings.
Recommended AI News: Caris Life Sciences Launches CODEai
Through the Kahoot! Zapp, users will be able to access, host, and play Kahoot! games with other meeting participants without ever leaving the Zoom call or needing a second device. Meeting hosts will have immediate access to their Kahoot gameplay data and can share kahoots with those who couldn't join the meeting, and participants who played a kahoot can work to improve their score.
Kahoot! drives engagement by harnessing friendly competition and enabling meeting attendees to actively participate. Professionals can also take advantage of Kahoot!'s functionality to host interactive presentations as part of its Kahoot! 360 offering, which provides the tools to create presentations that engage, connect, and inspire on Zoom.
Recommended AI News: Tickeron's AI Robots Feature Debuts On Tech Resource Site Product Hunt
"As businesses and schools around the world have adjusted to a new reality with remote learning and virtual teams, this is a perfect time to bring a seamless Kahoot! experience to Zoom meetings," said Eilert Hanoa, CEO, Kahoot!. "Zoom is one of the most popular video conference platforms on which our users host and play kahoot games, as well as presentations fueled by Kahoot!. We're excited to bring this new integration to support educators and remote teams."
"Meaningful connections are now more important than ever, whether it's between teachers and their students or teams working remotely," said Ross Mayfield, Lead Product Manager, Integrations, Zoom. "This integration with Kahoot! will make it easy for our users to host and play Kahoot! games during Zoom Meetings and bring more value to their meetings through the high level of engagement that Kahoot! brings."
Recommended AI News: Leading Software Industry and Digital Transformation Experts Unveil BizOps Manifesto