Meet Rumi, Dentsu VI's Next-gen Multi-platform Virtual Identity Service
DENTSU CREATIVE launches Virtual Identity service: Dentsu VI
Today, the CGI specialists from Dentsu Creative Singapore are proud to announce a first-of-its-kind Virtual Identity service Dentsu VI. Dentsu VI provides brands with a virtual face and personality to show up across multiple platforms via "Rumi." Rumi is Dentsu's first and very own virtual identity from Dentsu VI. Created to showcase the limitless potential of virtual identities.
By using the latest gaming and film industry motion capture and streaming technology, Virtual Identities can unlock creative possibilities without real-world human constraints like language, physics, and geography.
Dentsu VI is a global Dentsu Creative Virtual Identity solution that provides brands with a face and personality to show up and interact in the online world, such as e- commerce platforms, or to serve as virtual influencers at live events and across social media, or even interact with consumers in real-time in the Metaverse.
As avatars, character skins, or NPCs in the Metaverse or Game worlds, Virtual Identities can help brands show up as a consistent human presence across all their digital channels. The applications of these AI-driven avatars are endless. It can serve as product experts and customer experience representatives within physical stores, mirror an in-store shopping experience within an eCommerce platform or activate live selling opportunities during virtual concerts. Visual Identities also allow for a brand to create its own Character IP to unlock new revenue streams and can live on far longer and scale much further than most human contracts, leading to long-term brand equity.
Recommended: The Paradox Metaverse to Bring Blockchain Gaming To The Next Level
Fred Levron, Global Chief Creative Officer, dentsu International, said, "The lines between the online and offline world are increasingly blurred, and we're at the tipping point to see the potential of the Metaverse fully realized. With the live stream market expected to be worth US$274 billion by 2027, the scope for brands through Dentsu VI is tantalizing. Brands need to show up where their customers are, and we are ready to help our clients invent a future where they can interact with their consumers online as emotively as they could in a bricks and mortar store, at a concert or event."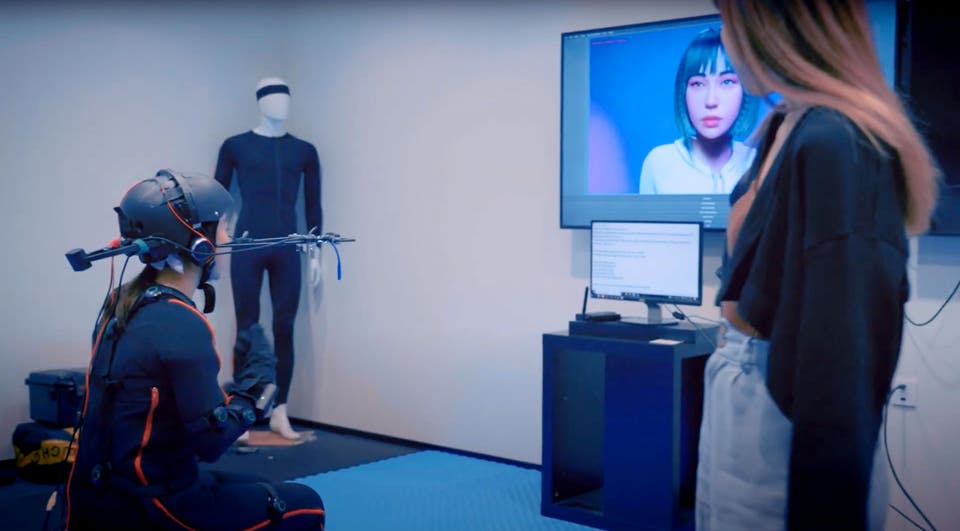 Each brand's virtual identity is fully customizable to bring meaningful connections to its customers through virtual interactions. So, for brands looking to jump into the deep end, the Dentsu VI team works to identify what matters most to the brand's audience to create a virtual identity that will make the greatest impact through in-depth brand immersion sessions and "Star Power" research.
And for those looking to dip their toes into the Metaverse, customizable short and mid-term activations can also be created from a cast of off-the-peg virtual identities, including dentsu's very own virtual identity Rumi, to launch, enhance, and reinvigorate any campaign.
Prema Techinamurthi, Managing Director, Dentsu Creative Singapore, shared,  "In providing the platform for brands to change how they engage with a new generation, Dentsu VI embodies the power of Modern Creativity, where it was born to create culture, change society and invent the future. Dentsu VI has been in development since early 2021 to meet the rapidly growing needs and expectations for immersive virtual experiences with a human touch. Whether you are already investing heavily in human influencers, a brand that wants a foray into the virtual influencers, or simply one that is looking to improve customer experiences, Dentsu VI is a game changer for brands wanting to innovate how they show up in the digital world."
Dentsu VI was born in DENTSU CREATIVE Singapore, where the team has deep experience in the use of advanced motion-capture technology to drive highly emotional real-time performances, which are typically used in the film, gaming, and sports science industries, and extensive working knowledge in the production of major live events for eSports.
Read More: NVIDIA and Partners Build Out Universal Scene Description to Accelerate Industrial Metaverse and…
Rumi is Dentsu's first and very own virtual identity from Dentsu VI. Created to showcase the limitless potential of virtual identities, Rumi was inspired by the 13th-century Persian poet Jalāl al-Dīn Muḥammad Rūmī, who wrote 'Live life as if everything is rigged in your favor.  I am not this hair, I am not this skin, I am the soul that lives within.' Her name is a nod to dentsu's Japanese heritage, loosely translating to mean 'a fluid sense of beauty, an apt reflection of Rumi's unique appearance."
Top Metaverse News: Vection Technologies Premiers Metaverse Embedded App for Webex Meetings
[To share your insights with us, please write to sghosh@martechseries.com]