What's Next for Waymo in the Ride-Hailing Technology Market
Ride-Hailing Tech company Waymo, has announced a series of technology updates and a fabulous $2.25 Billion funding round. 
On the days, driving a vehicle could be one of the most mindful activities; on the worst, it could be the biggest pain. And, when you are in a city driving your own car through busy lanes and negotiating pedestrians on streets, things can turn really nasty. That's why we find autonomous vehicle technology turning the "wheels of innovation" way faster today than any other smart technology. AI and Automation sit at the core of this novel neo-connected technology that promises to make cities and roads smarter, safer and much less crowded. And, in this league of smart technology providers, we have Waymo. Waymo's dash to popularity has been rather steady for a large part of its existence until last week – taking some inspiration from the Super Bowl Series, maybe!
"According to Renault-Nissan-Mitsubishi, 55% of small business respondents to a survey who believe their fleets will be fully-autonomous within 20 years."
Waymo, developed in Google labs, has announced a series of technology updates, studded with AI, Robotics, LiDAR, Sensors, topped with a fabulous $2.25 billion funding round. The funding includes Alphabet, the owner of Google. Other investors include leaders Silver Lake, Canada Pension Plan Investment Board, and Mubadala Investment Company, in addition to Magna International, Andreessen Horowitz, and AutoNation.
Read More: World Economic Forum and Deepen AI Announce Global Data-Sharing Initiative to Enhance Safety of Adas Systems and Autonomous Vehicles
The funding comes within months of Waymo acquiring Latent Logic, a self-driving autonomous AI technology provider.
Waymo's Ride-Hailing Technology Marks New Destinations for Investors and Customers
Waymo's multi-billion-dollar funding round is not an out of the event. Last year, another ride-hailing tech company, Cruise raised $1.15 billion, led by The SoftBank Vision Fund, T. Rowe Price, Honda, and General Motors.
Informed by experience. Designed for scale. Engineered to tackle even more environments.

This is the 5th-generation Waymo Driver. https://t.co/mBxCrB8xFH pic.twitter.com/LBQsSDhjTO

— Waymo (@Waymo) March 4, 2020
At the time of this announcement, Waymo's CEO John Krafcik said, "Here at Waymo, we've always approached our mission as a team sport, partnering with Alphabet, our business partners, and the communities we serve to build and deploy the World's Most Experienced Driver."
John added, "Today, we're excited to expand that team and announce our first external investment round of $2.25 billion, led by Silver Lake, Canada Pension Plan Investment Board, & Mubadala Investment Company, as well as additional investors Magna International, Andreesen Horowitz, AutoNation, as well as Alphabet.
Waymo's CEO also revealed their future roadmap for ride-hailing technology and smart city initiatives. With the latest funding in the pocket, the company intends to invest heavily in growing product innovation and Marketing teams, boost technology adoption in new markets, and improve operations across all locations.
Here are some of the innovative streams that Waymo could explore within the Autonomous Vehicle (AV) tech industry.
Giving Steering Control to the World's Most Experienced Driver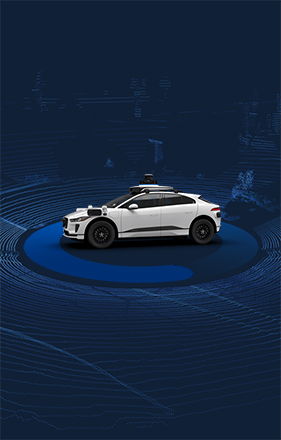 Waymo's Driver is the world's most experienced and self-reliant driving technology. Powered by Autonomous Navigation, Steering Control, Computer Vision, and AI supervision, the Waymo Driver is Lidar-based technology. The novel combination of AI, Lidar, Sensor and Computer Vision gives this AV Technology a very sharp responsive driving mechanism.
Magic or Just Technology!
Thousands die in road-related mishaps, mostly due to driver's faults or mechanical failure of the vehicle. These mishaps kill humans, animals; damage properties; and tarnish the vehicle's brand image. Waymo technology could solve almost 99% of these chance mishaps by simply integrating AI ML and Lidar technology. From identifying obstructions on road to halting or maneuvering past moving or immovable objects that arrive suddenly, Waymo's technology is just the magic we always hoped to have in our hands. It's Zero Tolerance objective makes AV Technology all the more reliable for adoption today.
All-Weather Mode
Be it an icy winter morning, or a dark rainy night, Waymo's superlative AI ML technology can take your car's weather control one notch higher. But, we still recommend driving on bad weather days. Why, because, The Department of Transportation estimates that weather contributes to 21% of the annual U.S. crashes. Even with poor camera visibility or limited Lidar sensor detection, Waymo driver can function at 100% efficiency and accuracy.
Predictive Intelligence
Wayo's AI engine runs on a powerful Open Dataset lake. These enable AI developers to engineer multifold 360-degree experiences and recreate scenarios for safer driving controls in AV technology. Predictive Intelligence running on an engine of Computer Vision and Lidar pushes the bar higher for AV Technology upgrades, enhancing overall driving experience in a 2D and 3D spatial synchronization.
With many such upgrades created in Google Labs, we can expect Waymo to continue its innovations, attracting investors to fund research and product development.
Read More: Best Data Analytics Tools For Business Intelligence Teams
The mission for 2020 – "to advance Waymo's mission of making it safe and easy for people and things to get where they're going through Waymo One and Waymo Via, which is focused on all forms of the goods delivery."
We can expect more powerful innovations in the coming days, backed by big automotive companies who are partnering with chip makers and AI-enablers in the market. For example, Autonomous Vehicle Computing Consortium includes Toyota, Bosch, GM, Continental, Nvidia, and NXP.
Egon Durban, Co-CEO, Silver Lake, and nominee for Waymo's Operating Board said –
"Waymo is the proven leader in self-driving technology, is the only autonomous vehicle company with a public ride-hailing service, and is successfully scaling its fully driverless experience. We're deeply aligned with Waymo's commitment to making our roads safer, and look forward to working together to help advance and scale the Waymo Driver in the U.S. and beyond."
This investment round follows a recent series of major operational and technical milestones.
Today, Waymo Driver is now deployed across a variety of vehicle platforms and business applications, including Waymo Via, which is focused on all forms of goods delivery.
Top Waymo Competitors in the AV Technology Market
Overall, Waymo and its competitors are set to kick-start a full-fledged revolution within the Software-based automotive industry, spelling a drastic transformation of Smart City infrastructure and mobility. Safety dividend and driver's experience are other byproducts of embracing and promoting hail-riding technology in the autonomous vehicle segments.
(To share your insights on Ride-hailing technology, AI, Lidar, Robotics, AV Technology, or any emerging data science project, please write to us at sghosh@martechseries.com)