Connexient Partners with Vizzia Technologies to Integrate Indoor Navigation, Digital Wayfinding and Real-Time Location Systems (RTLS) for Healthcare Organizations
Integrated and Managed Best-in-Class Hardware & Software Platforms to drive Efficiency, Savings and Simplicity for Hospitals, Clinicians and Patients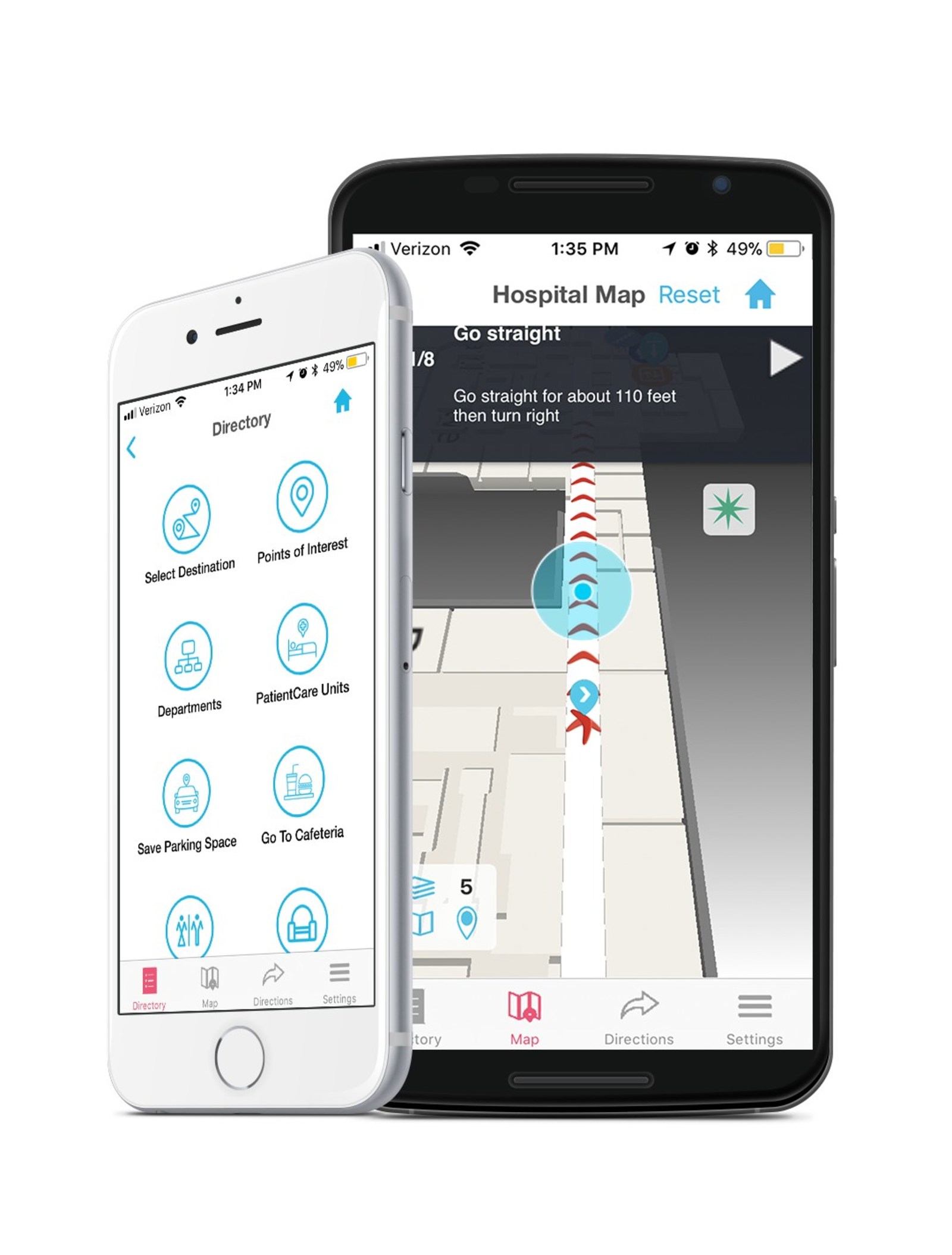 Connexient, a market leader in Digital Wayfinding and Indoor Navigation for over 45 hospitals in North America, announced today a partnership with Vizzia Technologies, a leading provider of fully managed real-time location systems (RTLS) for healthcare organizations nationwide. This alliance will drive enterprise efficiency and ROI through the integration of Digital Wayfinding, Indoor Navigation and Real-time Location Services applications.
Vizzia is focused on leveraging best-practices and technologies that improve enterprise efficiencies and patient outcomes for leading health systems, hospitals and clinics. Connexient's mission is to Navigation-enable the Enterprise, providing Digital Wayfinding and Indoor Navigation to address the challenges of wayfinding in large, complex facilities to improve patient and visitor experience, operational efficiency, safety and security.
"We see a growing need in the Healthcare IT marketplace to support diverse use cases such as Wayfinding, Asset Management, and Patient/Staff Flow, all on a fully managed location services infrastructure.  Currently, hospitals are forced to implement multiple wireless networks, using a combination of Wi-Fi, Infrared and Bluetooth Low Energy (BLE) technologies – as well as multiple maps – to support different location-based use cases," remarked Mark Green, CEO of Connexient. "Connexient and Vizzia are combining their Best of Breed solutions in both Digital Wayfinding and Process Improvement, to allow hospitals to implement on a unified RTLS platform with a single navigation quality map and navigation services layer."
Andrew L. Halasz, Vizzia's Founder and CEO added:  "By combining our solutions we provide a much better, lower cost value proposition for our clients who want to improve their patient experience with wayfinding while enabling process improvement cost savings in asset management." "We believe that integrating Connexient's navigation-quality maps and services into a single, managed platform will bring major additional efficiency gains for hospitals."
As part of this relationship, Vizzia will become a Trusted Implementation Partner for the Connexient Digital Wayfinding solution, leveraging their extensive experience in Process Improvement and Location-based Technology.