Find Out If your Neighborhood is in the List of Most Surveilled Cities
If you are living in a urban locality, you are most likely sharing your space with millions of people who now belong to a growing list of most surveilled cities. China, the world's most populous country, continues to rank in the list of nations that have highest number of surveilled cities and highest density of camera per square kilometer or per 1000 citizens.  9 out of 12 cities in China belong to this list. It is closely followed by UK's capital London and Indian cities Indore, Delhi, Bangalore and Hyderabad. The list of most surveilled cities in the world hasn't changed much since 2019 despite witnessing a global pandemic for two years. In fact, more cities have adopted this smart city technology to bolster their security measures and COVID-19 spread and healthcare monitoring.
The most surveilled cities fare decently in terms of security, IoT adoption and infrastructure management.
The rise of computer-enabled surveillance has triggered a tsunami of sorts around the world. Chinese cities account for the highest number of computer-enabled surveillance. There are 540M+ cameras monitoring 1.47 billion citizens, which means more than 350 cameras for every 1000 Chinese citizens. Only Indian cities Indore (~66 cameras), Hyderabad (41.8), Delhi (~27) and Chennai (~25) have more cameras installed for surveillance than anywhere else on the planet outside Chinese borders.
For two of the most populous countries, CCTV surveillance is very effective deterrent against crime and terrorism.
Top 10 most surveilled cities in the US
Atlanta, Georgia
Philadelphia, Pennsylvania
Denver, Colorado
Washington, District of Columbia
San Francisco, California
Las Vegas, Nevada
Detroit, Michigan
Chicago, Illinois
Portland, Oregon
Fresno, California
What kind of cameras fall under the surveillance category?
Thanks for recent innovations in AI, IOT and wireless technologies, we are witnessing an uptick in the adoption of public CCTV cameras and private video cameras around the world. Here are the top video surveillance categories you should keep in mind to verify if your neighborhood is actually under surveillance:
Fixed CCTV cameras
Wireless cameras
Private cameras controlled by law enforcement agencies or independent crime reporting agencies
Mobile cameras fitted on public transport facilities like trams, trains, buses and airlines
Traffic cameras
Streetlight cameras
Here is the list of most widely used CCTV cameras in the world:
Dome cameras
Dome cameras are for indoor surveillance at offices, restaurants, hotels, hospitals and schools. These wall-mounted CCTV cameras are fitted with IR LED reflectors and high-tech 360-degrees motion capture sensors. Advanced types also have an embedded software for fire alarm alerts.
Bullet cameras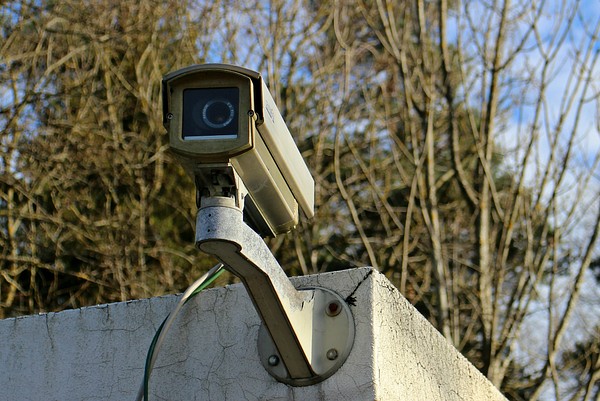 Bullet security cameras are meant for outdoor surveillance and often distinguished from other types of CCTV cameras by their protruding snout and sun-shield. These cameras have a larger lens compared to other cameras making them ideal for surveillance over a large area with wide-angle coverage.
These cameras can be further classified into:
PTZ cameras
Mini bullets
Outdoor bullet
IP Bullet
Analog bullet
Here's a list of top-selling types of CCTV cameras specifically designed for fire safety, traffic surveillance and citizen movements.
Together with smart AI-based cameras and motion detectors, the world would see a massive adoption of smart biometric-based digital lockers in the coming years.