AiThority Interview with Lisa Croft, Group Product Marketing Manager at Adobe Sign
Know My Company
What is Adobe Document Cloud's relationship with small businesses?
Millions of small businesses already rely on Adobe to simplify document work converting paper to digital with Adobe Scan, creating, reviewing and editing PDFs with Adobe Acrobat and accessing the most powerful PDF services right from Microsoft Office 365. Adobe Sign for small business now completes the toolbox for small companies to fully digitize their business. When combined with other market-leading document technologies, including Adobe Scan and Adobe Acrobat, Adobe Sign for small business helps companies digitize legacy work practices that rely on signatures, like customer onboarding, contracts and approvals, payments and invoices, and much more.
Why is Adobe announcing Adobe Sign for SMB? What can you tell us specifically about these updates?   
Adobe conducted research into small businesses and found that small business employees rank paper-based processes as a top impediment to running their business more efficiently, with 75 percent reporting that they still sign documents with pen and paper. In an effort to streamline and simplify this process Adobe introduced Adobe Sign for small business, delivering e-signature capabilities that bring enterprise power to small businesses.
Adobe Sign for small business combines the market-leading document technologies in Adobe Scan and Adobe Acrobat to help companies digitize legacy work practices that rely on signatures, like customer on-boarding, contracts and approvals, payments and invoices, and much more. Also, for individuals who need to send documents for signature, Adobe Sign is now integrated into the Acrobat Reader desktop app, enabling hundreds of millions of people who have Reader installed to send two documents for e-signature each month, free of charge.
Now Adobe Sign for small business can help millions of smaller companies attract new customers, win their loyalty, and hire and onboard talent with ease, all at an affordable subscription price. And, for a limited time, users can get Adobe Sign for small business for an even lower introductory price.
Read More: AiThority Interview with Laura I. Gomez, Founder and CEO at Atipica
How do the Adobe Sign leverage AI and Machine Learning capabilities to help SMBs reduce error in the documentation? 
Within Adobe Document Cloud, Adobe Sensei transforms paper into editable digital documents, automates the use of the right fonts, creates form fields, and cleans up signatures. Adobe Sign for small business allows you to take any existing PDF form and automatically convert it to an online web form, which provides field recognition detection based on analyzing the document, attributes, and relative placement of those attributes on a form. Sign for small business also automates the process of collecting tens to hundreds of signatures at once with bulk send, and easily track which signatures are outstanding. These features help SMBs stay organized and digitize their business contracts and forms.
How does the solution compare to competitors' offerings?
Throughout design and development, Adobe conducted research with small businesses to understand their pain points and create a solution that met their challenges. The new scalable solution can be leveraged throughout the entire business process, and seamlessly integrated with Adobe Acrobat Reader and Adobe Scan. Specific features include:
Small businesses can now sign up customers directly from their site. Previously when businesses provided customers with a PDF online, the customer needed to print, sign, scan and email the form back. Now businesses can take any existing PDF form and automatically convert it to an online web form, giving customers a modern, completely digital interaction with a business' brand.
Now small businesses can combine the payment and contract process into one easy step. Thanks to the Adobe Sign integration with Braintree, a PayPal service, it's now easy for small businesses to collect payments from customers right as they fill out and sign a form. This prevents potential customers from giving up on the transaction halfway through when they're redirected to a separate payment form.
Oftentimes, businesses need to send a document or contract and collect signatures from multiple people all at once. Sending each contract one-by-one is a pain so Adobe Sign for small business automated that process to collect tens, or even hundreds, of signatures all at once with the click of a button, and easily track which signatures are still outstanding.
Read More: AiThority Interview with Shane Metcalf, Co-Founder and Chief Culture Officer at 15Five
Which business verticals will these be specifically useful?  
Adobe Sign is applicable to any business, vertical or industry and it's scalable too from individuals to small and medium businesses, to enterprises. Adobe Sign for small business addresses the fundamental issues that small companies struggle with when it comes to digitizing business which is the same problem facing every business. Sign for small business can help an outdoor adventure club manage hundreds of signatures on a liability release form, streamline payment processing and sign off for a construction company, or even process new member sign-ups on a golf course's homepage.
What's the product roadmap / future plans for Adobe Document Cloud solutions for SMBs?
Adobe Sign, along with other Adobe Document Cloud products like Adobe Acrobat and Adobe Scan, is continuously updated to exceed the demands of individuals and business users of all sizes. We are always innovating at Adobe and this is particularly true with Adobe Document Cloud.
Read More: AiThority Interview With Raj Minhas, VP, Director of Interaction and Analytics Laboratory at PARC
Thank you, Lisa! That was fun and hope to see you back on AiThority soon.
20+ years of experience in the technology industry utilizing various enterprise software solutions. Experience includes pre-sales, client development, project management, marketing, software development and customization, and training for large customers. Excellence in managing and supporting multiple sales personnel, customers and projects across a large geographic area. Extensive experience in preparing presentations and customized demonstrations to various audiences and mediums. Strong expertise in forms design, workflow analysis and design, systems integration, and accessibility.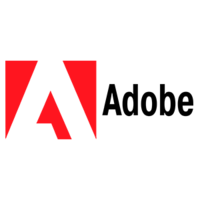 Adobe is the global leader in digital media and digital marketing solutions. Our creative, marketing and document solutions empower everyone – from emerging artists to global brands – to bring digital creations to life and deliver immersive, compelling experiences to the right person at the right moment for the best results. In short, Adobe is everywhere, and we're changing the world through digital experiences.