New Launch: Adobe Experience Cloud for Healthcare
Adobe Experience Cloud for Healthcare is here to streamline patient care and establish new benchmarks in digitally-powered healthcare services. 
Patient care is one of the most under-valued aspects of modern healthcare services. According to various reports published in the domain, a doctor spends anywhere between 4 minutes to 18 minutes on a patient. What's worse — the time spent on each patient is reducing, even as doctors complain of fatigue, exhaustion, and unfair salary.
Fast-forward to 2021, in a COVID-19 era, where doctors are frontline workers, technology comes to the rescue with mobile networking, IoT, data management, and AI. Even today, doctors could be spending around 10 hours per week on mundane paperwork and administrative tasks despite having access to electronic health record (EHR) systems!
Equating Patient Experience with Conventional Customer Experience Management
We are familiar with the concept of Customer Experience (CX) management in Marketing, Sales, and Advertising. Due to the extensive use of mobile and connected devices, we are already witnessing an uptick in e-commerce-based interactions and engagements. The Healthcare industry, just like contemporary retail commerce and banking, has taken a liking to the concept of CX for its customers, the patients, doctors, nurses and pharmaceuticals. In recent times, largely due to the pandemic-driven disruptions in the healthcare industry, patients and doctors rely on the Cloud and app-based platforms to share information. According to Gartner, the healthcare industry is heavily disrupted by the healthcare cloud and data storage trends.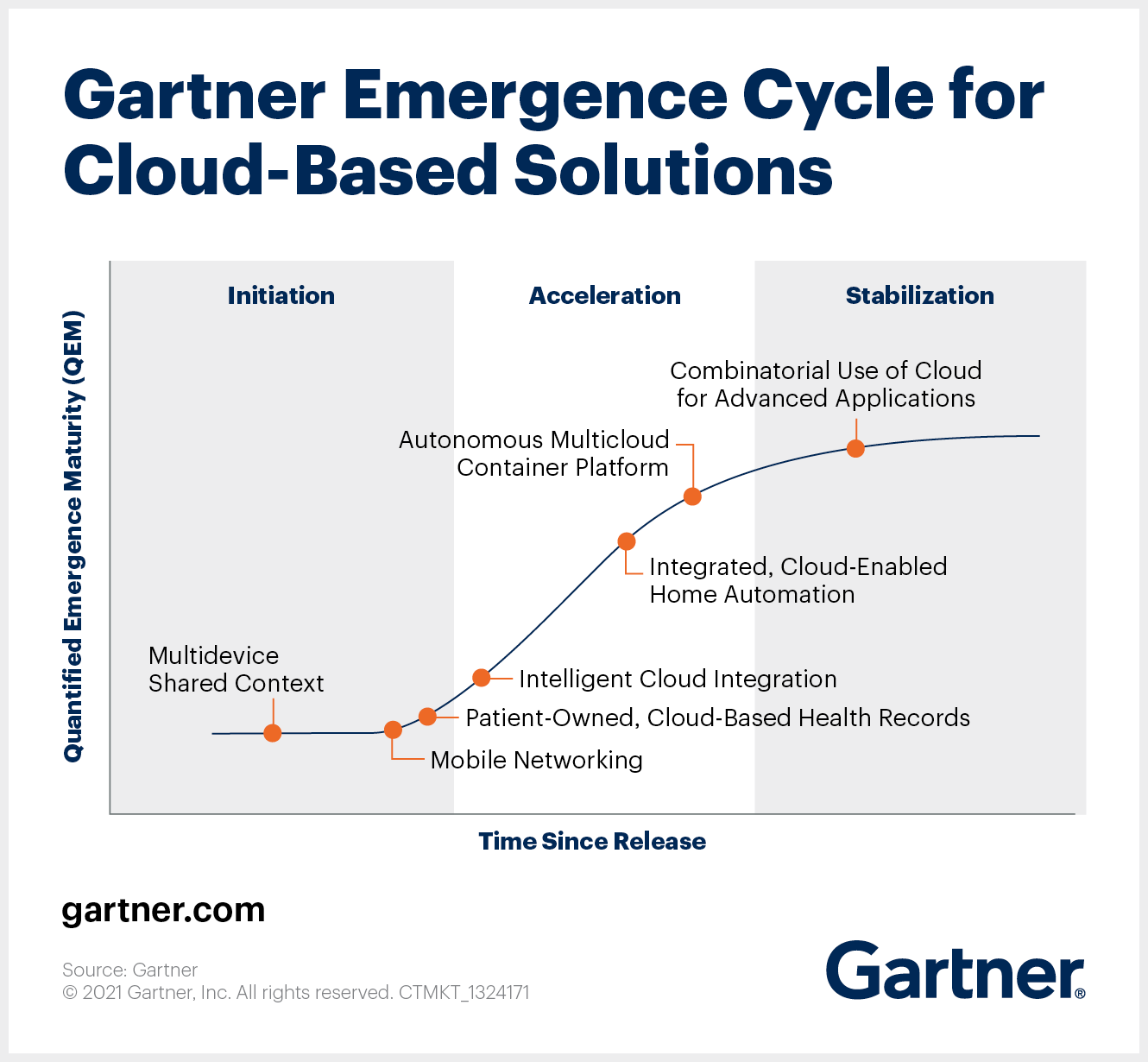 Healthcare brands are already looking out for secured, user-friendly options to digitally transform their offerings, even as patients around the world have shown a remarkable hunger for IoT and Cloud-based healthcare products for critical ailments, health records, mental illness, patient monitoring, and so on. Adobe Experience Cloud for Healthcare combines Adobe's innovative capabilities in data management, AI and Machine learning, automation and analytics and provides a holistic platform for digitally transformed modern healthcare systems. This new offering benefits healthcare companies, doctors, and patients.
Enter Adobe, the leader in Cloud-based CX and Data Management products which also delivers proprietary AI and machine learning capabilities, via Adobe Sensei. 
Global CX management technology provider, Adobe has introduced a new platform for patient experience management, on similar lines of CX management. It's called Adobe Experience Cloud for Healthcare.
This is not the first time a leading Cloud maker has decided to build a niche produce exclusively for the healthcare segment. Salesforce recently announced its Health Cloud, which the company brands as a CRM for patients.
What's more?
Patient care and healthcare management are untouched by 'omnichannel' experiences, that ensure patients, doctors, and counselors have real-time interaction with each other. No paperwork, no going back to queues and definitely no insurance frauds and medi-claim hassles. Everything that the customers would want to know is already available in the Cloud, secured by passwords and access management infrastructure.
The comprehensive offering is HIPAA-ready and built on Adobe Experience Cloud applications- which means, customers can leverage all of HIPAA- compliant products, including Adobe Marketo Engage, Experience Manager, Adobe Connect, and Adobe Workfront. Integrations with Adobe's CDP and Adobe Journey Optimizer could be announced by July 2022.
Some of the benefits of using Healthcare Cloud from Adobe include:
AI-powered Experience Management
Adobe's CDP powers real-time decision-making, which proves to be especially critical in managing serious ailments related to major organs and diseases. Unified patient data, backed by predictive intelligence and elaborate scheduling options, healthcare companies can actually go beyond the usual cycle of patient-doctor information. With few  clicks and scrolls, a doctor can see all the important health markers even before the patient walks into the cabin or appears online.
Highly Secured Environment
Using Cloud has its own set of benefits. Adobe Experience Cloud has already shunted all the major limitations a cloud delivery platform could have. Backed by its time-tested privacy, security and compliance infrastructure, Adobe Healthcare Cloud provides an effective and agile ecosystem to store and maintain all types of healthcare data and analysis.
Multiple Integrations
Cloud for healthcare experience can be accessed from any device or region. Adobe is offering seamless integration to its DMP, CDP and Experience Cloud via technology partners – Accenture, Deloitte, Microsoft and Veeva. This means, healthcare companies would have swifter access to Adobe's products and seamless service. This is aimed at reducing cost of adoption and operation, delivering a superior experience to users at enhanced effectiveness.
Leading healthcare brands such as Pfizer, Mercy Health, Roche Diagnostics, CommonSpirit and Change Healthcare currently rely on use Adobe Experience Cloud applications to transform the digital healthcare experience.
[To share your insights with us, please write to sghosh@martechseries.com]