Conviva Acquires Delmondo, a Social Video Intelligence Solution for Streaming Tv
Delmondo to Become Conviva Social Insights, Conviva to Offer the Only Comprehensive Measurement and Intelligence Solution for Streaming TV That Unifies Data from the Web, Streaming TV Apps, and Social Media Platforms.
Conviva, the real-time measurement and intelligence platform for streaming TV, announced its acquisition of Delmondo, the premier provider of social video analytics. With the acquisition, Conviva will offer the first solution that unifies real-time census-level streaming TV intelligence from apps and the web with content and audience intelligence from social media platforms. With the launch of Conviva Social Insights, streaming TV publishers will be able to create compelling social video content and maximize engagement using comprehensive intelligence from Facebook, Instagram, YouTube, Twitter, and Snapchat.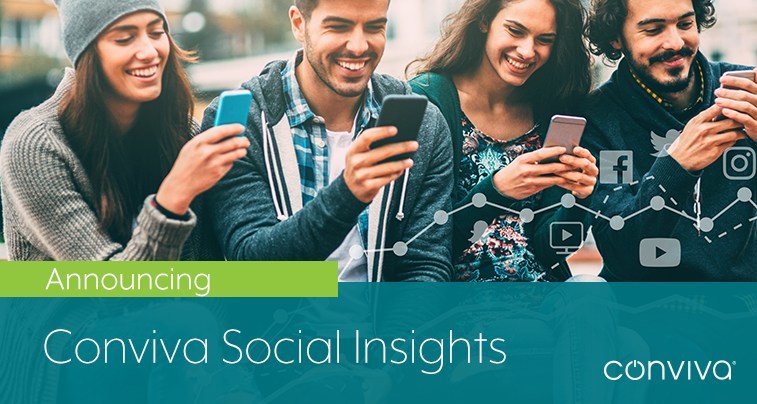 Social media platforms are delivering more video to consumers than ever YouTube has more than 1.8 billion users logged in monthlyi while Facebook drives over 100 million hours of video watch time per day on its platformii. "We're ecstatic to welcome the Delmondo team and offer the industry's most comprehensive video intelligence solution," said Bill Demas, CEO of Conviva.  "With the launch of Conviva Social Insights, streaming TV publishers will be empowered with the intelligence needed to successfully distribute premium content on social platforms." Added Nick Cicero, CEO and Founder of Delmondo, "This exciting new partnership with Conviva allows us to provide our customers 360° visibility into drivers of the viewer journey across platforms."
Read More: Atlas Protocol Joins IAB Tech Lab Blockchain Working Group
Today's announcement of Conviva Social Insights continues Conviva's focus on providing real-time measurement and intelligence across the media ecosystem to grow audiences, engagement, and revenue, while providing the best possible quality of experience for streaming TV viewers.
Read More: Interview with Sebastian Martinez, Head of Nisum Blockchain Lab