Wikisoft Corp. Signs Letter Of Intent To Acquire Disruptive Blockchain Tech Company Etheralabs LLC
Wikisoft Corp. announced that it has entered into a non-binding letter of intent to acquire a majority stake in Etheralabs LLC, a New York City based venture lab and ecosystem that invests in, builds, and deploys disruptive technologies across the Blockchain space.
Recommended AI News: Commvault Launches Metallic Data Management As A Service (DMaaS) Portfolio In Japan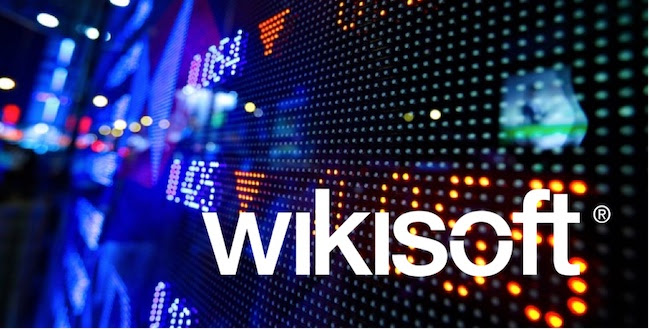 The proposed transaction would include full global access to Etheralabs LLC's disruptive technologies across the Blockchain and global funding landscape. With the majority stake, Wikisoft plans to ensure that Etheralabs future product and technology roadmap supports Wikisoft's platform strategy. The parties intend to enter into a binding agreement after consultation with their respective legal counsel. Wikisoft Corp. plan to fund the acquisition with equity, thus providing the Company the optimum financial flexibility in the future. Wikisoft's Board of Directors has given a commitment to approve the transaction.
Carsten Kjems Falk, Chief Executive Officer of Wikisoft Corp. said, "Etheralabs LLC's disruptive technology and products are expected to provide an outstanding opportunity to expand Wikisoft's global reach with superior technology and high value-add products. This includes but is not limited to the blockchain technology for the upcoming wikifunding platform enabling startups to connect to the blockchain community, investors and venture capital. Furthermore, the AmpliFi press release distribution service is expected to be accessible to the 90 million businesses now held in the Wikisoft database, providing global reach to any of those companies. Our greater scale, broader product offering and geographic exposure should accelerate our growth and provide greater earnings diversity." The Company expects the proposed transaction to be accretive to earnings realized over the two years following the acquisition.
Bryan Feinberg, CEO and Founder of Etheralabs said, "Wikisoft's capabilities coupled with our background in transforming large data ecosystems into vibrant communities creates a definitive way to leverage our background to accelerate Wikisoft's entry into the global blockchain market and look forward to our ability to leverage Wikisoft's unique architecture and data environment into an active and vibrant venture community."
Recommended AI News: SmartDeFi by FEG – Build Your Next Token the SmartDeFi Way
[To share your insights with us, please write to sghosh@martechseries.com]