Databook Announces Key Hire as Jim Christen Joins the Company as Chief Operating Officer
Seasoned Executive Brings Enterprise Selling Expertise to Drive Databook Growth
Databook, the leading platform in enterprise customer intelligence, has announced that seasoned technology executive, Jim Christen, has been named the company's new Chief Operating Officer. Christen will report directly to Databook CEO & co-founder, Anand Shah, with key growth-related responsibilities including sales, sales development, customer success, channel development, and professional services.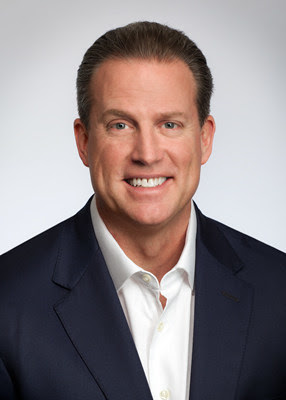 Databook improves pipeline quality and enterprise sales performance at scale, using artificial intelligence and patented algorithms to increase pipeline quality, improve opportunity conversion rates, and drive more revenue per quota-carrying rep. Databook customers use Databook to generate deep customer insights, increase customer engagement and improve sales performance at scale.
Recommended AI News: Fintech Leader Airwallex Snags $160 Million Funding from Salesforce Ventures
An accomplished executive with more than 25 years in technology sales, Christen most recently served as the Sales Acceleration Leader for Oracle ERP Cloud, where he spent fourteen years.  He also managed Oracle's Service Cloud East Region, and before that, CRM Sales in North America. His long tenure in enterprise sales included several years as the CRM Sales Leader at SAP in North America and the Sales Acceleration Leader at Sprinklr globally.
"Jim is a seasoned and respected sales leader, and I'm excited to bring his experience to the company as we scale Databook," said Anand Shah, Databook CEO and co-founder. "He shares our enthusiasm for changing enterprise sales and brings direct experience in doing just that for more than twenty years. Jim and the rest of the executive team are committed to empowering customers with Databook's revolutionary tools, so each can build sustainable value from the first sales conversation."
Recommended AI News: SAP Makes Support Experience Even Smarter With Machine Learning and AI Enhancements
With deep expertise in driving enterprise sales using sales-enabling technologies, Christen will play a crucial role in helping Databook become the next 'anchor' sales-enabling technology.
"It's a critical time to adjust the way we engage with our customers in a meaningful way. It's imperative to become a strategic partner that adds value in every sales meeting," said Jim Christen. "Identifying the most relevant external factors that are putting new pressures on our customer's business models is essential."
"For example, providing a three-year projection showing future industry benchmarking allows your sales teams to differentiate by prioritizing the highest value customer outcomes aligned to the best practices you're recommending. The value to your customers is both significant and real. Databook enables sales professionals to provide hard-to-identify, strategic insights in every customer engagement; and without the time or cost. It would take a financial expert to identify these market trends for them."
Recommended AI News: COVID-19 Makes Mobile Operators, AI And Analytics As Critical As Hand Sanitizer