Google's Cloud AI Partners and How They Solve Big Problems
Currently, Google provides world-class Cloud infrastructure with a robust set of AI ML solutions to customers, built extensively to scale in today's complex, hybrid Cloud environment. If you still think it's OK to run business isolated from Cloud, AI, and Automation, then you need to read this article on Google's Cloud AI.
According to a recent survey on 2019 Technology stacks, Deloitte US found that 57 percent of the IT leaders (respondents) globally use AI and Cloud Computing capabilities in their enterprise. Another 37 percent plan to use the combined force of Cloud AI within the next two years! Deloitte clearly outlines that flexible consumption models should continue to boost both Cloud and AI adoption in 2019. Going with the current trends and benchmark practices in the AI and Machine Learning (AI ML) technologies, we can safely predict that businesses with Cloud infrastructure would reap maximum benefit from their adoption.
Read More: New Collaboration Between Deloitte France and Dataiku to Bring Companies Toward Enterprise AI at Scale
In this article, we are covering the Google Cloud AI business and its technology partners.
Who are Google's Cloud AI Partners? 
Google's Cloud AI partners are technology leaders in the various fields of AI ML applications. They are expert providers of Deep AI applications that have years of experience in delivering and incorporating ML projects for a wide range of business needs. Google Cloud AI ecosystem consists of tech providers who design, develop, build and deploy the right set of AI ML capabilities for enterprises with off-the-shelf Cloud AI ecosystem.
Google Cloud AI Partners are categorized based on the industry they belong to. There are five broad categories for these partners —
Documentation and Enterprise Content Management
Contact Center
Enterprise Solution (For Retail, Media and Entertainment, Finance, IT Systems and Administration, Process Automation, and so on)
Machine Learning Data Readiness, Tooling and Automation
ML Services for Data Modeling, Advanced Analytics, and Big Data Management
How Google's Cloud AI Partners Solve Big Problems for Google Customers?
According to independent research, AI readiness is the single-most critical challenge for enterprises. For companies already in the AI race, using AI ML in Cloud framework provides them with a solid headstart over their competitors.
Bruno Ferreira, UKI Area Vice President at UiPath, said –
"Automation is inevitable… we must ensure that no one is left behind as this (RPA) revolution tightens its grip on the business landscape. Automation and continued digitalization will result in the creation of many jobs, as well as jobs that have never existed before, as has happened countless times previously during watershed moments for global business landscape – for example with the introduction of the internet and email. At the center of all of this, however, is people – and it is imperative that workers are given the tools and knowledge to keep up with these changes, as the ways we work are set to change forever."
The top-performing AI-driven companies acknowledge that they are more than twice as likely as their peers to be using the technology for Marketing (28% vs. 12%). However, the challenge lies in not just successfully adopting AI ML in Cloud but also in extracting value from it. Enterprises are finding it hard to manage Data Analysis using AI. Google's Cloud AI partners can solve these challenges related to the adoption of AI for Data Analytics.
Read More: UiPath Named a Leader and Star Performer in Everest Group's RPA Peak Matrix for Third Consecutive Year
For example, Gigster. Gigster helps to build advanced Edge applications for the world's leading brands. The company currently solves problems related to software development in Image Classification, Alexa Skill Development, ML Modeling, and so on. For Cloud AI companies that see future beyond SQL, Gigster can help drive value.
Similarly, we have another partner in Google's Cloud AI ecosystem that is delivering on the promise of Big Data and Computer Vision. Quantiphi.
Today, Quantiphi is providing solutions for advanced platforms in AI ML and Big Data. The key technologies in its inventory are Computer Vision, Speech Recognition, Video Intelligence, and Natural Language Understanding.  We are particularly intrigued with its Technology Stack for pre-trained ML services that allow further customization depending on the needs of the enterprise.
Read More: Gigster's CTO Chalks Out A Roadmap For All AI ML Engineers And DevOps Product Managers
Open source DevOps community is the future of Cloud Computing. Google understands the dynamic evolution and therefore, partnered with an open source Time Series Database, InfluxData.
Read More: InfluxData and VMware Collaborate to Optimize Streaming Data Collected from IoT Devices

Today, Time Series database is among the fastest-growing database category in AI ML Cloud ecosystem, attracting sizeable investment and funding from leading IT monitoring companies. We expect technologies related to risk analytics, IoT monitoring, and Big Data analytics become norms in the coming months. InfluxData is likely to play a very important role in the convergence of Edge, Cloud and IIoT Security and Monitoring solutions with AI ML, Analytics, and Predictive Intelligence.
AI leaders are vouching for a better connection between Data, Analytics, Intelligence, and Visual dashboards. The success of any analytics platform lies with the Data Visualization capabilities. Google recently added Neo4j, a graph database management system to its partners' ecosystem.
Neo4j for Google Cloud is a connection-first model that broadens the customer's ability to identify, measure and improve persisting connections in a logical manner. Currently, technology partners and customers leverage Neo4j to augment knowledge graph with a highly contextual search algorithm. It helps customers to manage business outcomes and growing volume of data cases with AI ML-based search capabilities.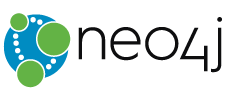 The power of the Knowledge Graph is still unfathomable, but Google Cloud AI with Neo4j could break the barrier with new kinds of opportunities and capabilities in the coming months. We expect the maximum impact would be seen in aviation, social media, customer sentiment analytics, space research, and oceanography.
In addition to the technology platform, Neo4j also offers extensive training and learning resources online. It includes an hour of 1-hour free Neo4j Certification exam. This is part of their Graph Academy.
In 2020, a majority of the Fortune 500 Companies would have thought about "Automation First". Google Cloud AI partners are leading in the automation space, including UiPath and DocuSign. UiPath, in particular, provides an extensible AI ML platform for customized workflow management that makes Robotic Processes scalable. A leader in Gartner's Magic Quadrant for RPA capabilities, UiPath Robots are changing the paradigm of AI and ML for cognitive simulation, automation and augmented reality. In UiPath, the Robots are digital workers that run automation built in Studio and scheduled in Orchestrator.
Read More: Neo4j 3.5 Poised to Power the Next Generation of AI & Machine Learning Systems
Like Neo4j, Uipath also runs an academy for professionals who want to boost their career chances in RPA, AI and ML specializations. UiPath Connect, UiPath Go and UiPath Academy form the trident of RPA and AI ML spaceship built for the future.
In this moment of flux within the automation industry, we will continue to hear about AI and Robots taking away jobs. Google Cloud AI partners look solidly united and optimistic about not only scaling and cutting through the competition but also raising the bar higher for job opportunities. With abundant online training and learning avenues available to IT professionals, we can only expect talent coming through and passing with flying colors.
UiPath's Bruno continued, "Business leaders must do all they can to overcome the psychological impact of automation and Robotic Process Automation (RPA) on their workforce, in order for successful implementation – and a human-centric change management process will help ensure that people will feel valued and safe and realize the myriad benefits that these technologies will bring to their daily working lives. In addition, the government must work with businesses to support them – and help ensure that entire groups of people, and job roles, aren't left behind. Britain's industry is changing, but as history has shown before when it comes to infrastructure, change presents an opportunity for vast improvement. We welcome the automation revolution, which will change the way people work – for the better."
There are other Google Cloud AI partners that are making rapid strides in the industry. We will cover them in our AIT RADAR.
Read More: Neo4j Closes $80 Million in Series E Funding